You're not alone,
We're here to help.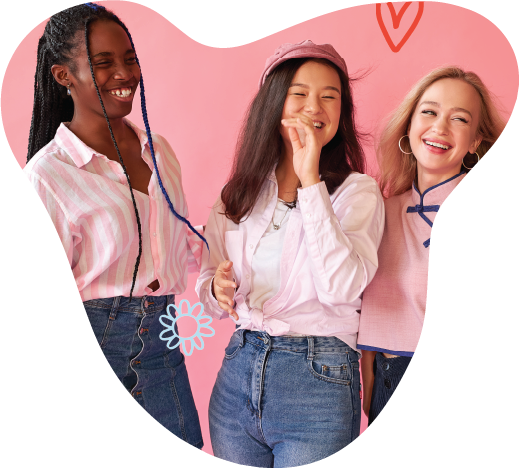 Connect
Our Community is designed to help you manage your wellness and lifestyle alongside Betties like you. Learn from others' stories, share your own, ask questions in the comments section.
Our team of experts is here to weigh in on all of our topics, making sure you get the best advice available to you.
Join The Community
Get Care
Betty's care gives you access to the gynecology, mental health + wellness care you need and options to receive care where you want.
Our virtual platform, Care Anywhere, makes quality care possible wherever you've got a WiFi connection! Need to see us face-to-face? Our boutique mobile clinic brings Care Close-By to a location near you.
Book Your Appointment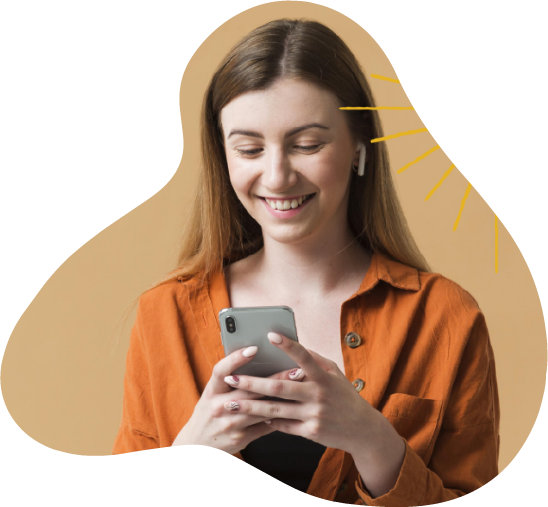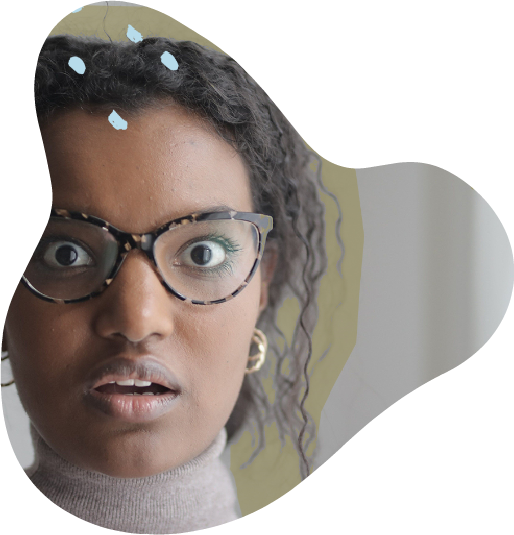 Awkward Shop
You know that one aisle in the grocery store where they pack tampons, pads, pregnancy tests, condoms, lubricants, leakage protection, and every other personal product? It's awkward, right? Welcome to the Awkward Shop.
Betties will be able to access their standby favs, explore the newest products and have them discreetly shipped directly to your home. You can also read product reviews, watch tutorials, and chat with us about what products would be best for you.
Browse The Shop
When do I need to start seeing a women's health provider?
OMG. Good question!
The American College of Obstetricians and Gynecologists (aka ACOG, aka the group of OB-GYNs that determines the best methods for OB-GYN care) recommends you have your first visit when you're anywhere from 12-15 years old. Since many Betties start their periods before they turn 12, we offer puberty and period consultations starting at 8 years old.
Once a Betty turns 13 or begins menstruation, we offer several preventive services. To see a full list of recommended women's preventive services by age, check out the Well-Woman Chart from the Women's Preventive Services Initiative.
Am I too old to get care from Betty's?
Age doesn't really matter. We think about it in terms of life stages and lifestyle! We specialize in caring for Betties from the time they begin their menstrual cycle until they're pregnant or want to become pregnant. At that point, we help transition them to a qualified obstetrician. Not all Betties plan on having biological children, so we continue to see them until it makes sense not to—like if a Betty is nearing perimenopause and needs a new level of health education and care
Where is Betty's Co. located?
Betty's Co. is based in Texas, and currently can only provide care – both virtual and in-person – for Betties with a Texas address.
College Betties, you can use either your school address or your home address. We're working to expand care coverage, so join our Community to stay updated!
Do I have to live in Texas to be a part of Betty's Co?
We can only provide care services to Texas residents, but there's plenty of ways you can still be a part! Join our community to engage with other Betties and follow us on social to see the latest!
Do you take insurance?
We accept Aetna, Ambetter, Blue Cross Blue Shield, Cigna, Humana, Oscar, Tricare and United Healthcare for mental health visits.
For all other Betty's Care visits, we currently accept, Aetna, Ambetter, Blue Cross Blue Shield, Cigna, Humana, Tricare, United Healthcare and Wellfleet.
Betty's Co. is working on expanding coverage to include other insurers so care is more accessible to you!
What is the cost of Betty's care services?
Without insurance, healthcare can get kind of pricey. We do our best to keep prices down so care is accessible for all Betties.
Check out our cash price list for Betty's care services: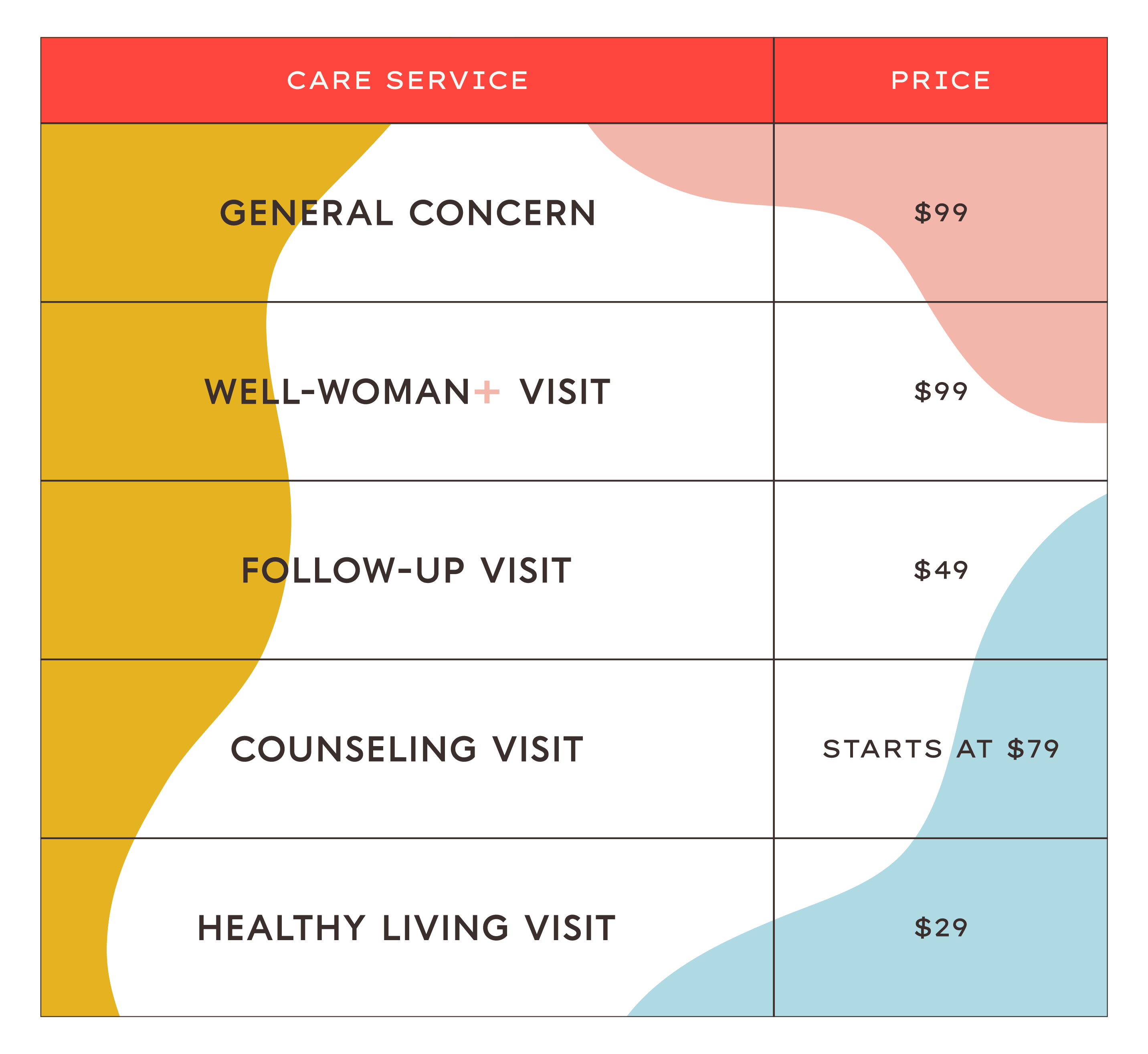 What is the price of labs?
Our partnership with Labcorp allows us to offer you a range of affordable labs.
While caring for Betties, here are some of the most-requested labs: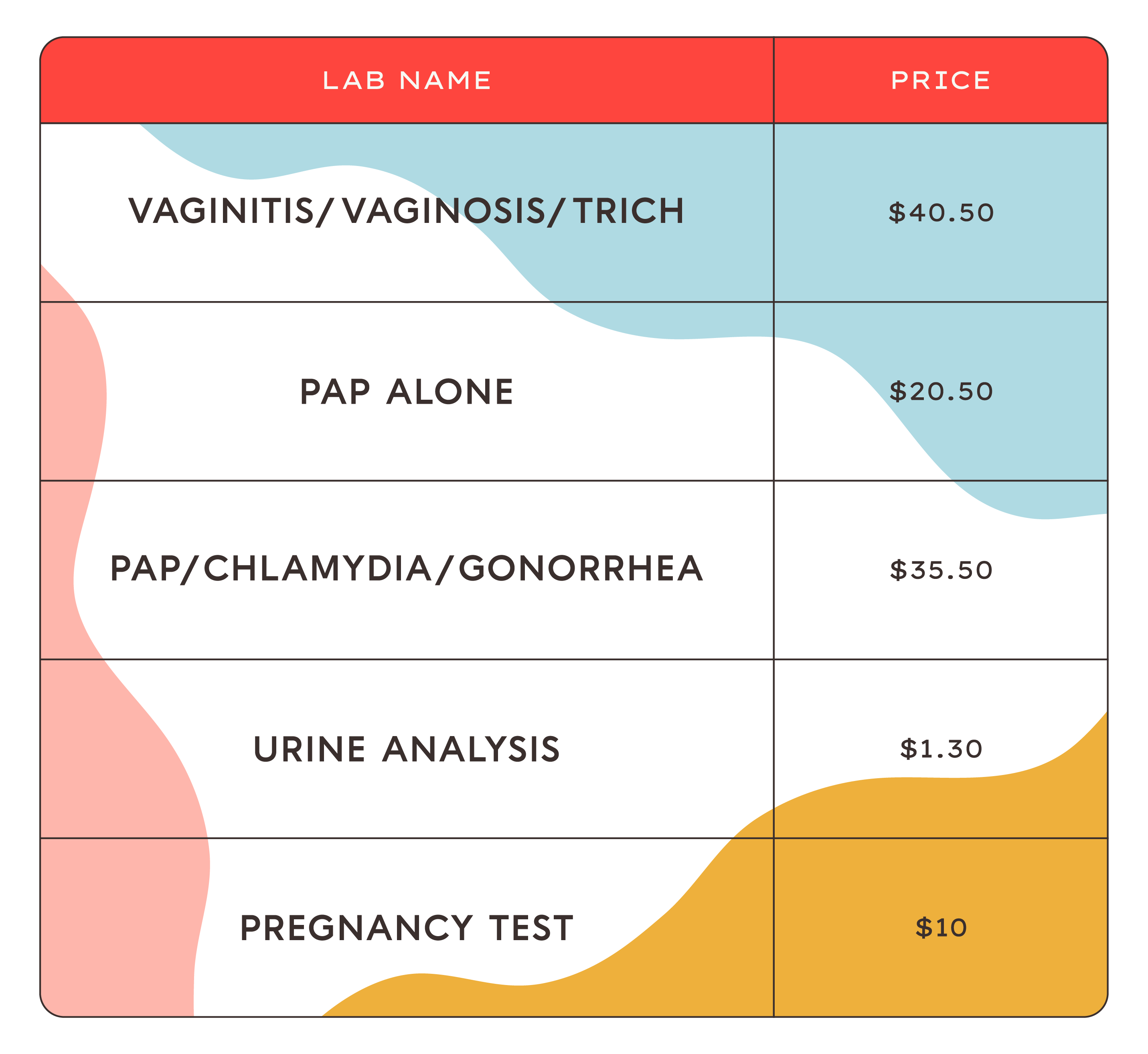 *If you and your provider feel any additional labs are needed, lab prices might differ from those reflected above.
What do you mean by "mobile clinic?"
At Betty's, we're doing things a little differently. Instead of having one location where all of our Betties come to us, we meet our Betties where they are! This could be on your phone or computer through our Care Anywhere virtual care platform. It could also be on your college campus, at your work, or in your neighborhood. We will do this through our Care Close-By mobile health boutique.
Our mobile health boutique isn't a big box truck that's super stale and clinical, though. It's a tricked-out trailer with stylish décor, quality equipment, and a pop-up shop where you can get all of your personal care goodies. You'll be able to follow us and schedule your Care Close-By visit when we're at a location near you!
Can I bring Betty's mobile clinic onsite?
You betcha! If you're interested in bringing our mobile clinic to your campus + housing complex + business + or event, simply fill out this form and we'll reach out to chat about future availability opportunities!