Betties are leading the pack to a more sustainable future. According to one study, Gen Z's spending habits differ compared to older generations: 50% reduced how much they buy, and 45% stopped purchasing certain brands because of sustainability or ethics concerns. Whether you're going full-send on sustainability or looking for small ways to lessen your footprint, Betty's Awkward Shop is stocked with products to help you help protect our planet.
OPT FOR A MORE PLANET-FRIENDLY PERIOD
menstrual cup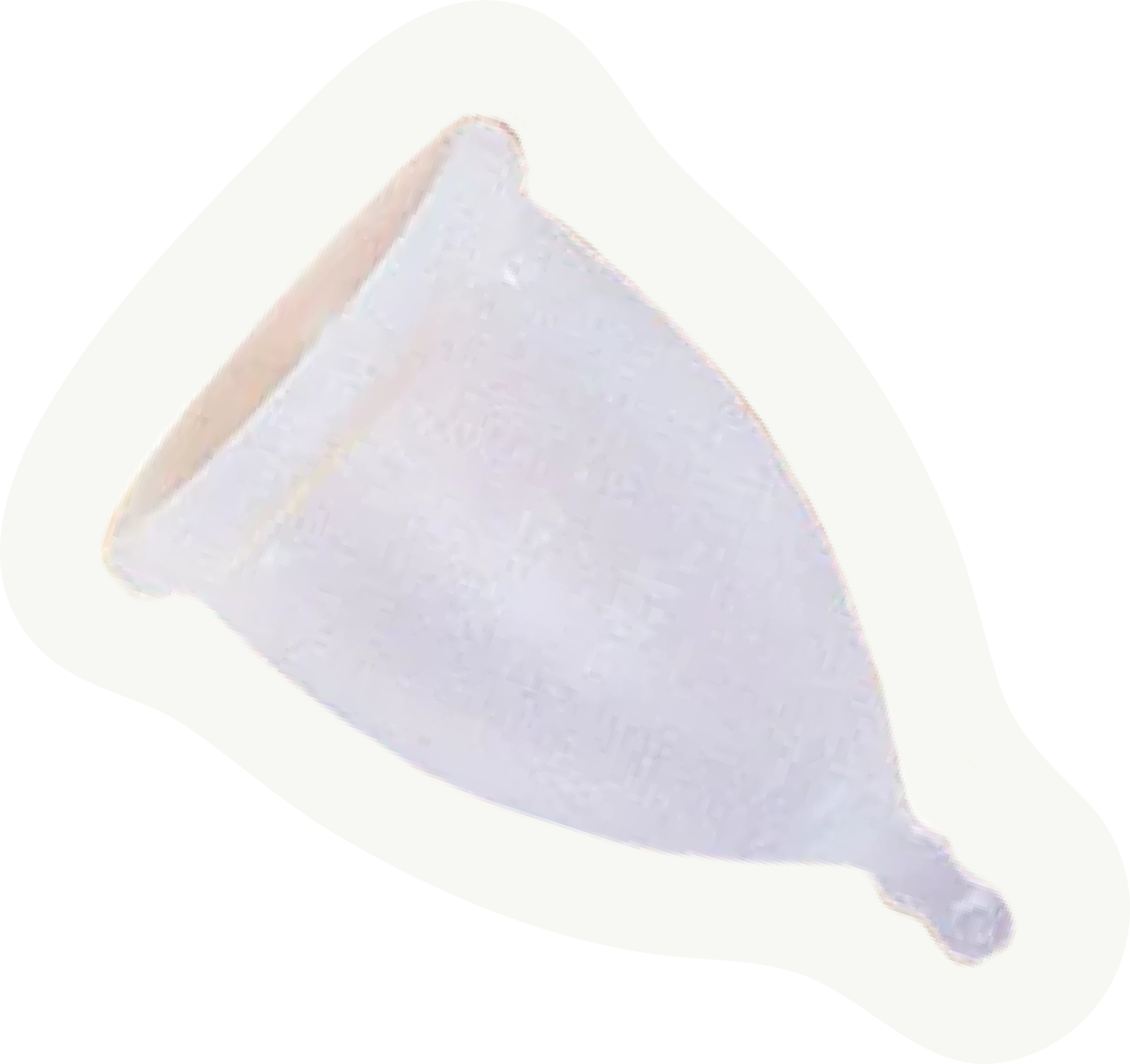 If you're looking to game-change your flow, let us introduce you to…the menstrual cup. These babies work for up to 12 hours and can hold 3x the amount of blood as a super tampon and 8x a regular absorbency. Best, Periodt's reusable cups are less maintenance for you and less polluting by you. *Bonus* A menstrual cup lasts for up to ten years, – easy on the planet and easy on your wallet!
OR UPGRADE YOUR PERIOD PROD GAME

biodegradable pads + tampons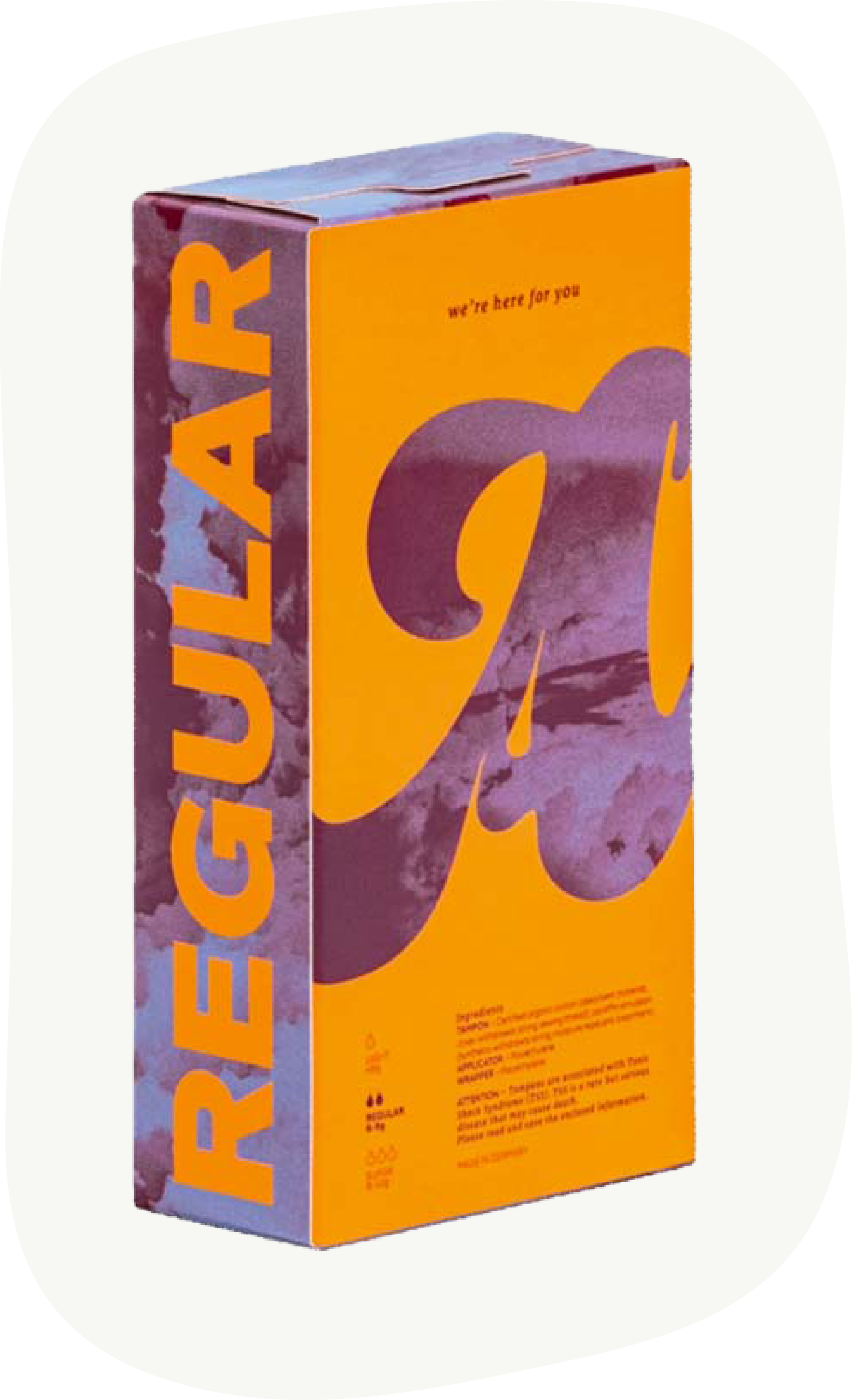 DYK: Most pads take 500-800 years to decompose. *mind blown* Thankfully, August is allllllll in on creating period products that make a positive impact by offering period-havers a 2.0 alternative: biodegradable pads + tampons! *jaw drop* Also, if you also equate prods dubbed eco-friendly with frail + flimsy(because, er, same!), Betties can bleed easy. August goes out of its way to make sure its organic tampons + pads have your back, or more. specifically, your blood for a leak-free period.
swap how you shop 
reusable tote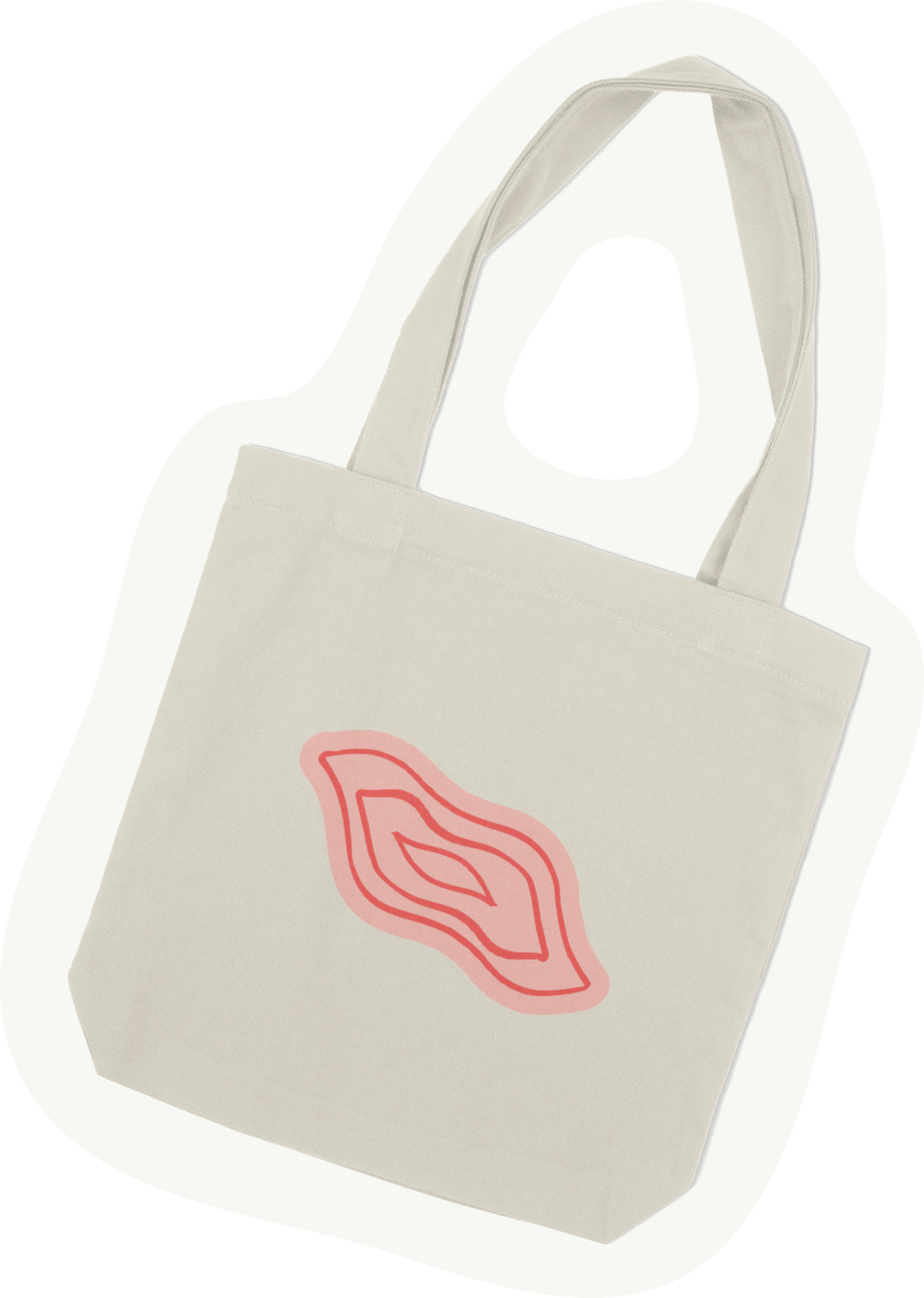 The plastic bag is practically the billboard child for pollution. Consider swapping your single-use plastics for a reusable canvas tote instead! This rec goes out to all the plastic bags that ripped before I reached my car. Not only are reusable totes the more practical (and rip-proof!) vehicle for groceries, but speaking from experience, my Betty's vulva tote has been the catalyst to conversations with strangers in supermarkets about normalizing women's health.
---
Sustainability is top-of-mind for Betties and we are here for the movement toward a greener + brighter future.
College Betties!
Shop IRL for 10% OFF your Awkward Shop purchase.