Betties, those GYN appointments are important for understanding our bodies. But going spread eagle…on an exam table…*someone cue up major gyno anxiety*. We get it! Let's walk through getting into position– because knowing what to expect can help you feel more empowered going into your gynecology visits.
Follow along as Betty's CEO + Founder, Jennifer Newell, and Nurse Practitioner, Lindsey Lavoie, APRN, WHNP-BC, demonstrate how to get into position.
STEP ONE
recline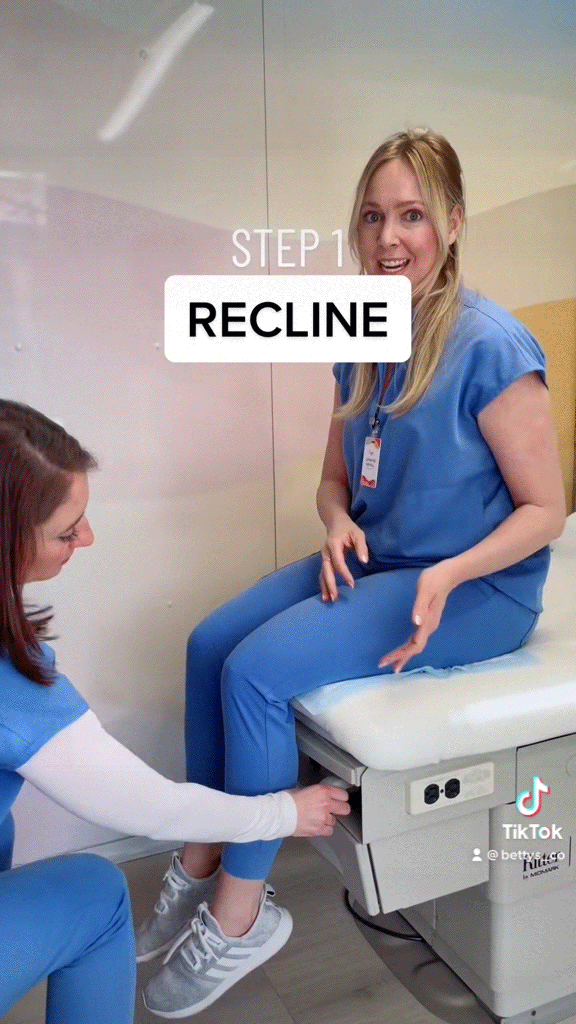 When it's time for the exam, your provider will have you lay back and will pull out the stirrups. Once you're reclined, your provider will help position your feet into them. These lil' footholds make it easier for you and your provider to interact during the exam!
STEP TWO
Scooch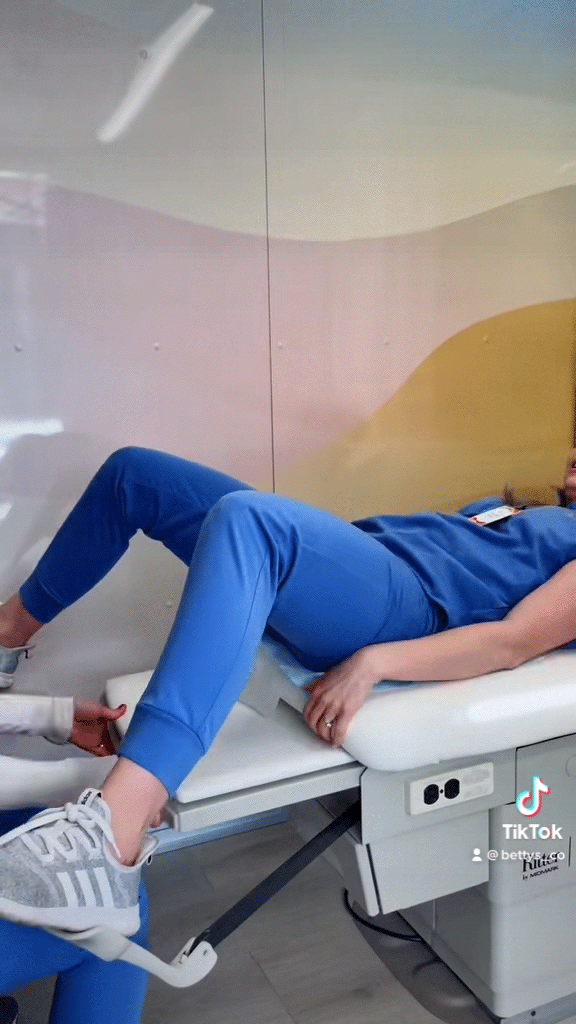 Now that you're horizontal, scoot your butt toward the end of the table. Imagine what you'd look like if you were doing a squat on your back! The trick here is to scoot far enough down that your butt is slightly hanging off the end. This position allows your provider a full view of the pelvic area so they can do a thorough examination. Remember, this exam is for your health and so we want to make sure nothing is missed to get the best possible diagnosis + treatment!
STEP THREE
Relax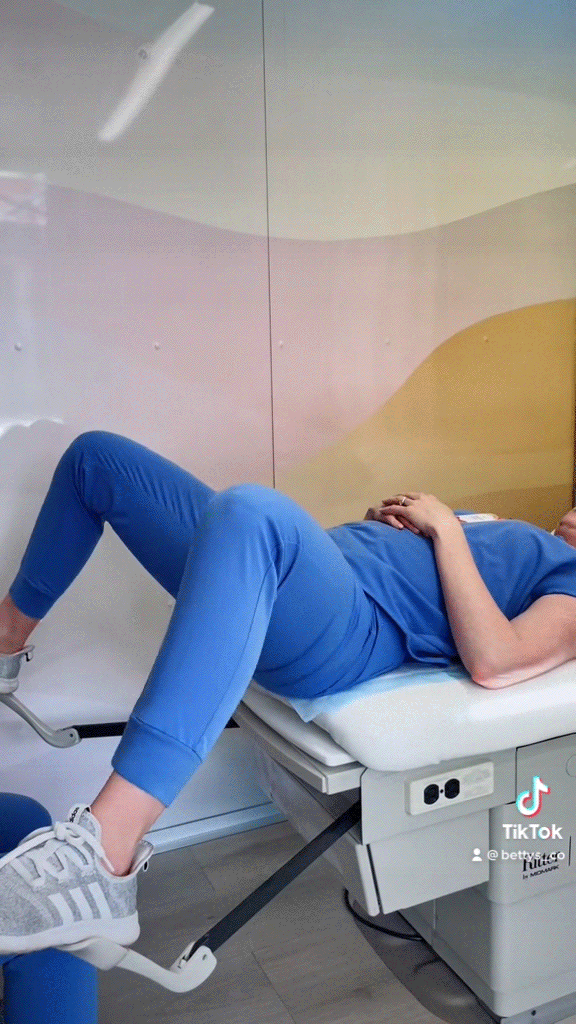 Again, spread-eagling on an exam table is not the most comfortable POV, so you may have the impulse to collapse your knees inward. And that's okay! Take a few deep breaths and do your best to relax your knees outward. Now just keep up that deep breathing to stay relaxed and comfortable.
ALL DONE!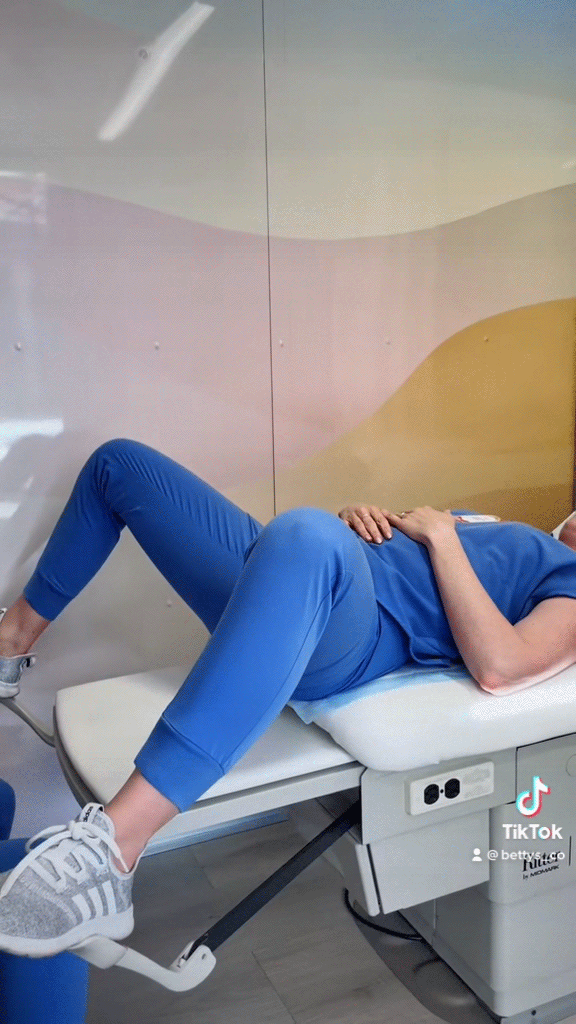 WATCH THE TIKTOK HERE
Betties, for as much as we advocate making those GYN appointments, we are equally aware of all the anxieties that prevent you from making them! Whether it's your first time or you've got this visit down pat, it's normal to feel a little overwhelmed and uncertain. But don't worry, you don't have to go into it alone. If you're nervous, let your provider know! They want you to know your body and be a part of your GYN experience – that's what being a Betty is all about.