We know that taking charge of your healthcare can feel like navigating a maze, especially when it comes to understanding your insurance! We've got you covered with the basics, so you can feel confident and empowered when it comes to managing your wellbeing. Whether you're already insured or considering getting coverage, consider this your starting point to own your health insurance without feeling overwhelmed.
up your insurance vocab:
Insurance lingo might as well be a foreign language, so let's begin by breaking down some of those terms that'll help you understand + communicate with your insurance and your healthcare providers:
IN-NETWORK: In-network providers have special deals with your insurance company, so you'll pay less when you see them. That's a win-win for your health and your wallet like!
DEDUCTIBLES: This is the amount of moolah you will pay before your insurance chips in for medical services.
COPAYMENTS: These are fixed amounts you drop for certain services. Think of copayments as your entrance fee for doctor visits or prescriptions.
COINSURANCE: After meeting your deductible, this is a percentage of the cost you're responsible for.
OUT-OF-POCKET MAXIMUM: This is the maximum amount you'll pay for covered services. Once you hit this limit, your insurance company covers 100% of covered expenses. However, unless you experience something catastrophic, it's unlikely you'll accumulate this amount of medical expenses in a single year!
healthcare plans: find your fit!
Insurance plans come in all shapes and sizes, each with its own perks and quirks – just like Betties! Here's the lowdown on all those acronyms:
PREFERRED PROVIDER PLAN (PPO): PPO plans are all about freedom! You can choose your doctors and hospitals, both in-network and out-of-network. But remember, it's usually more cost-effective to stick with in-network providers.
HEALTH MAINTENANCE ORGANIZATION (HMO): With HMO plans, you choose a primary care physician (PCP) to head up your care. They'll be the ones to hook you up with referrals to specialists within the network for all your needs.
EXCLUSIVE PROVIDER ORGANIZATION (EPO): Think of EPOs like the cousins of PPOs, but they're all about in-network care—except for emergencies, of course!
POINT OF SERVICE (POS): POS plans are hybrids of HMO + PPO. You've got a go-to PCP, but you can still see out-of-network providers, with a lil' extra cost.
It's important to note, every Betty's plan is unique, even if they share the same payer. For example, two Betties might both be covered by BCBS, but they still have separate contracts that might come with completely different coverages. This is why we always recommend checking your specific health plan before booking!
meet your insurance card:
Think of your insurance card like a map to your healthcare coverage. Take a look at yours and see if you can spot these essential details: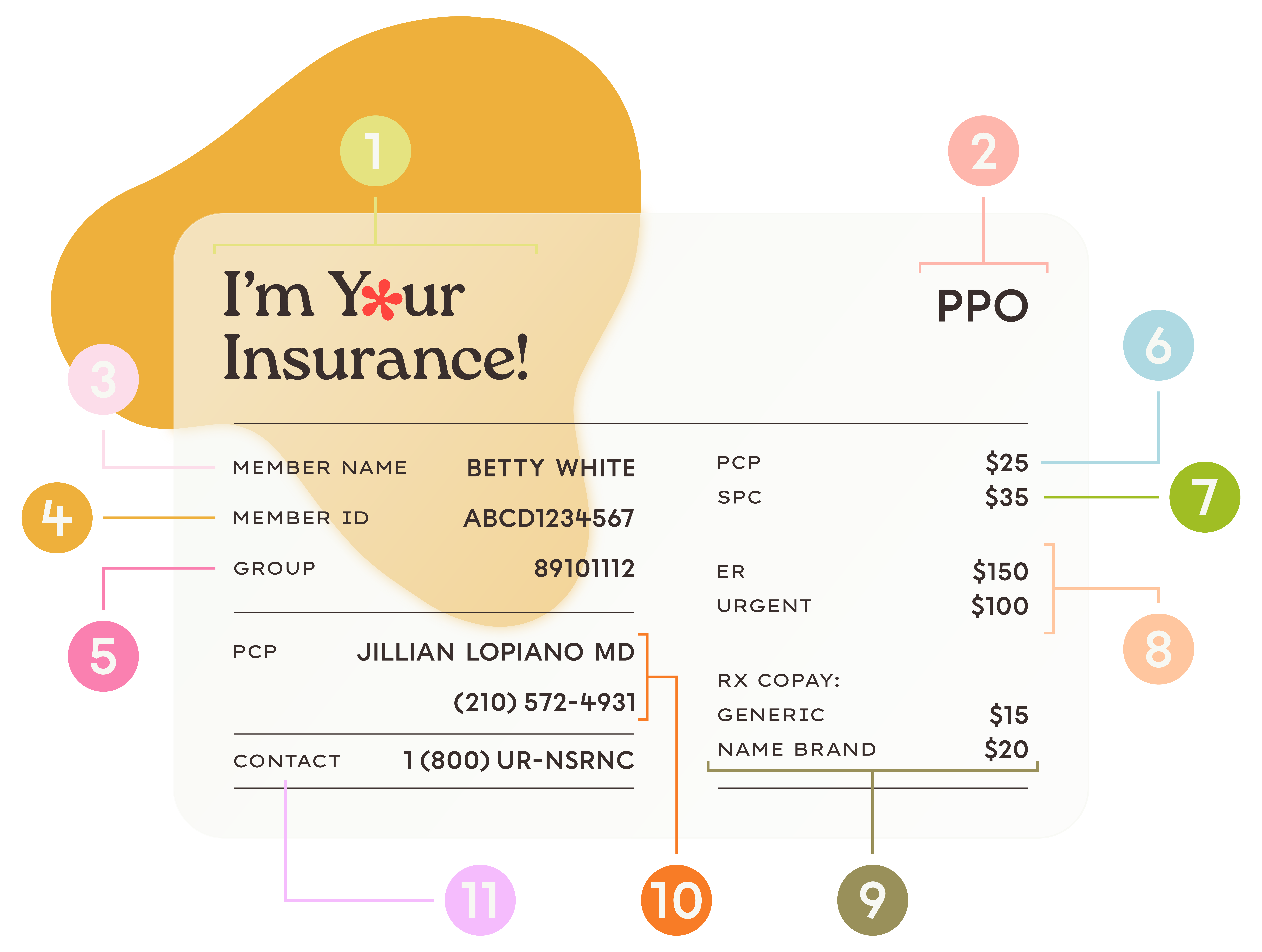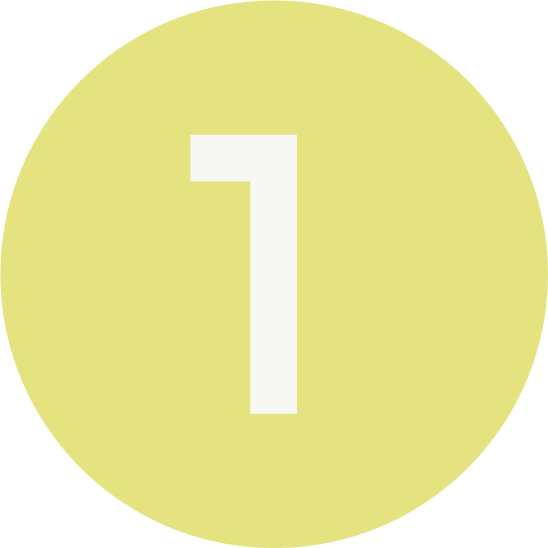 insurance provider
She's the company that hosts your insurance plan and provides coverage for healthcare services + medical expenses!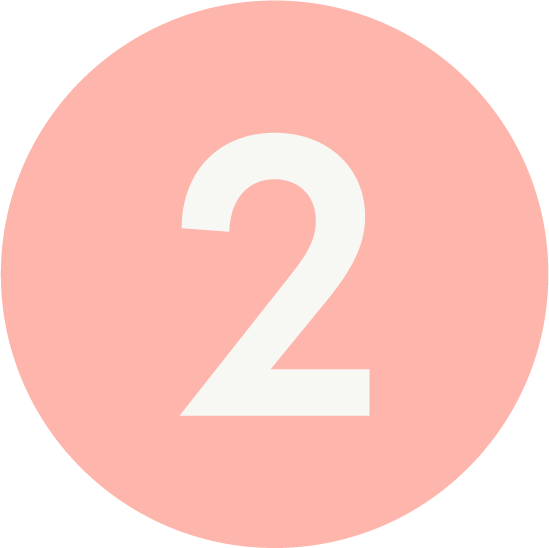 plan type
PPO, HMO, EPO or POS – they all have unique benefits + suit different needs! Your plan type will define the specific features and rules of your coverage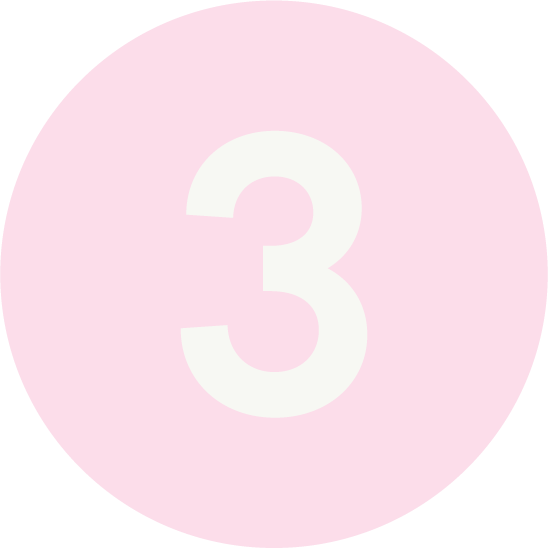 member name
That's you or whoever holds the policy(could be a parent, your spouse, or your partner).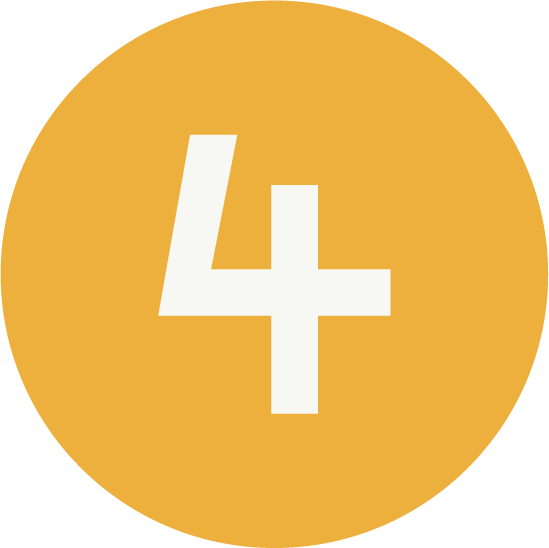 member id
Think of this as your driver's license number for medical services. You'll use it for appointments and insurance claims.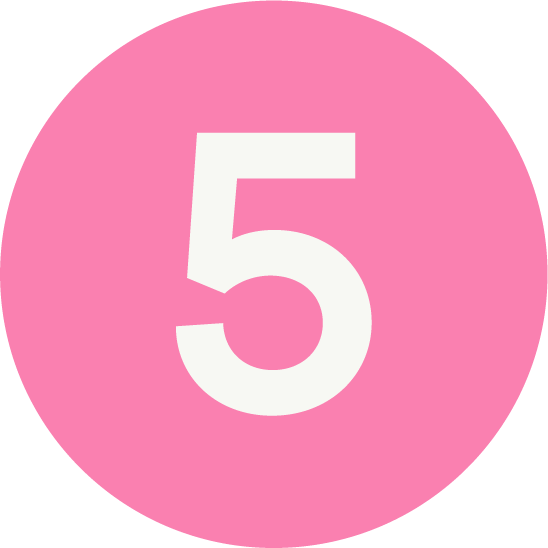 group number
This unique number is what connects you to the specific *who* who's providing coverage, like your employer or another organization.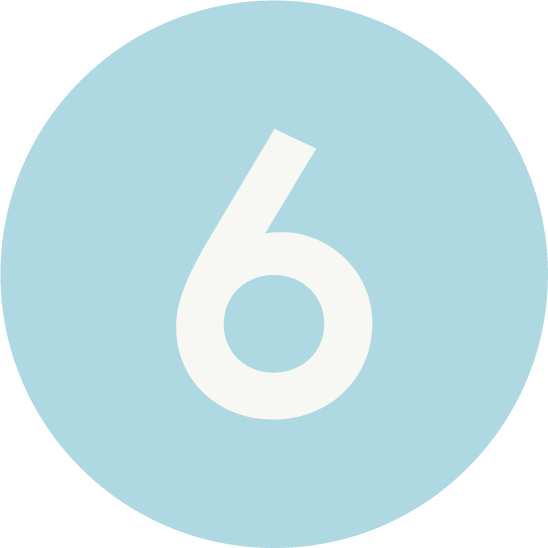 pcp
This is the fixed copayment amount you'll pay whenever you pop in for a visit with your primary care physician (PCP).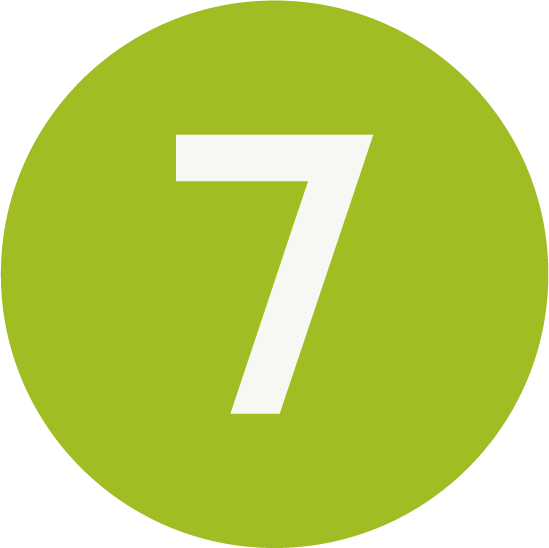 spc
And when your health needs a little extra TLC from experts in specific fields (think: gynecologists, ENTs, endocrinologists, etc), this is your specialist copay.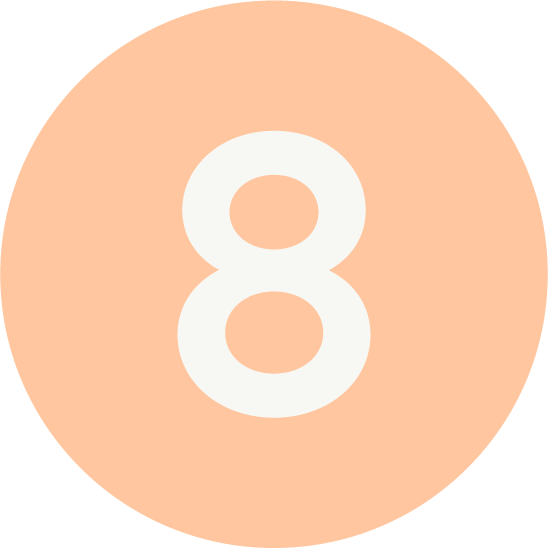 er+urgent
For visits to the emergency room or urgent care, this is how much you can expect to pay.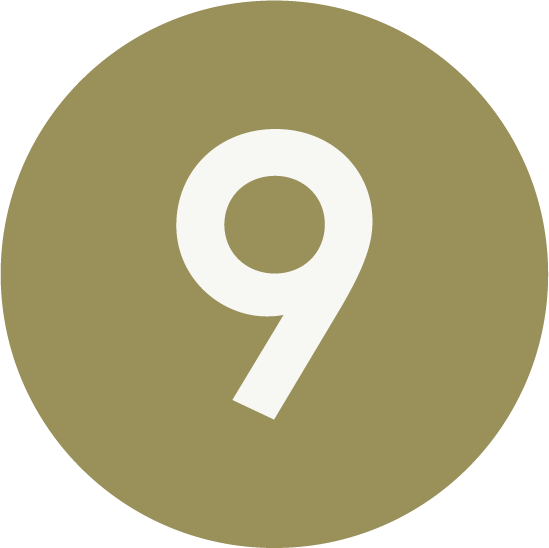 rx copay
This'll let you know how much it will cost to fill generic or name-brand prescription medications.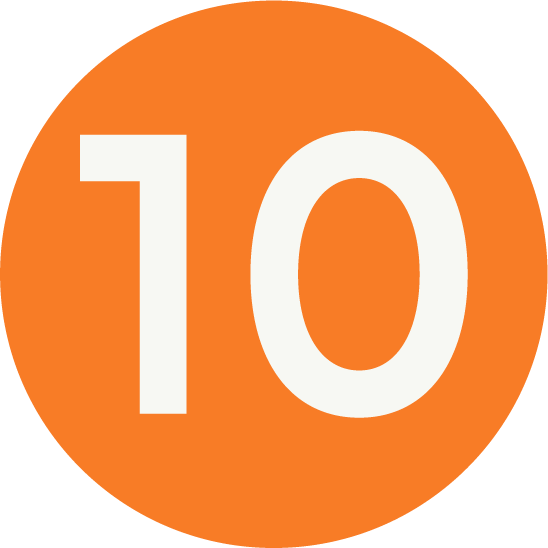 pcp
This will display your primary care provider + their contact info. Think of them as your go-to expert for preventive care, routine check-ups + managing your overall health.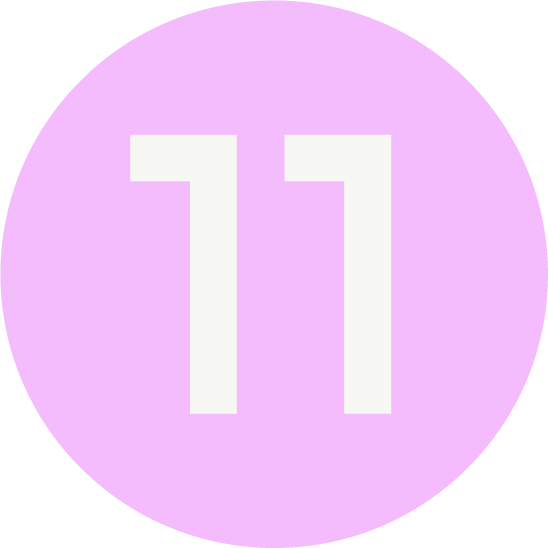 insurance contact
Got a million q's about plan coverage, in-network providers, claim filing? When in doubt, dial 'em up, Betties! As your service provider, you have a right to know your benefits and ask your questions!
What is on your card is unique to your coverage, so don't sweat it if yours doesn't look exactly like this sample card or has some extra info included. Hey, this'll give you a chance to get to know your insurance and clear up any questions you might have about coverage. 😉
Remember, Betties, your insurance is just like any other service – your phone, internet, or utility provider! Knowing what you pay for is your right. By giving you the need-to-knows for navigating healthcare, we aim to leave you feeling empowered in utilizing your insurance to take charge of your health. By understanding your insurance, you can access the care you need with confidence.