Once Starbucks drops those PSLs, you know what time it is, Betties. Leaves changing and dropping. Everyone sweater-wearing and pumpkin carving.
While temperatures in Texas are still flirting with the 90's, our team isn't waiting on the weather to stock up on our cozy season essentials. Keep reading for our fall favorites to make the most of autumn.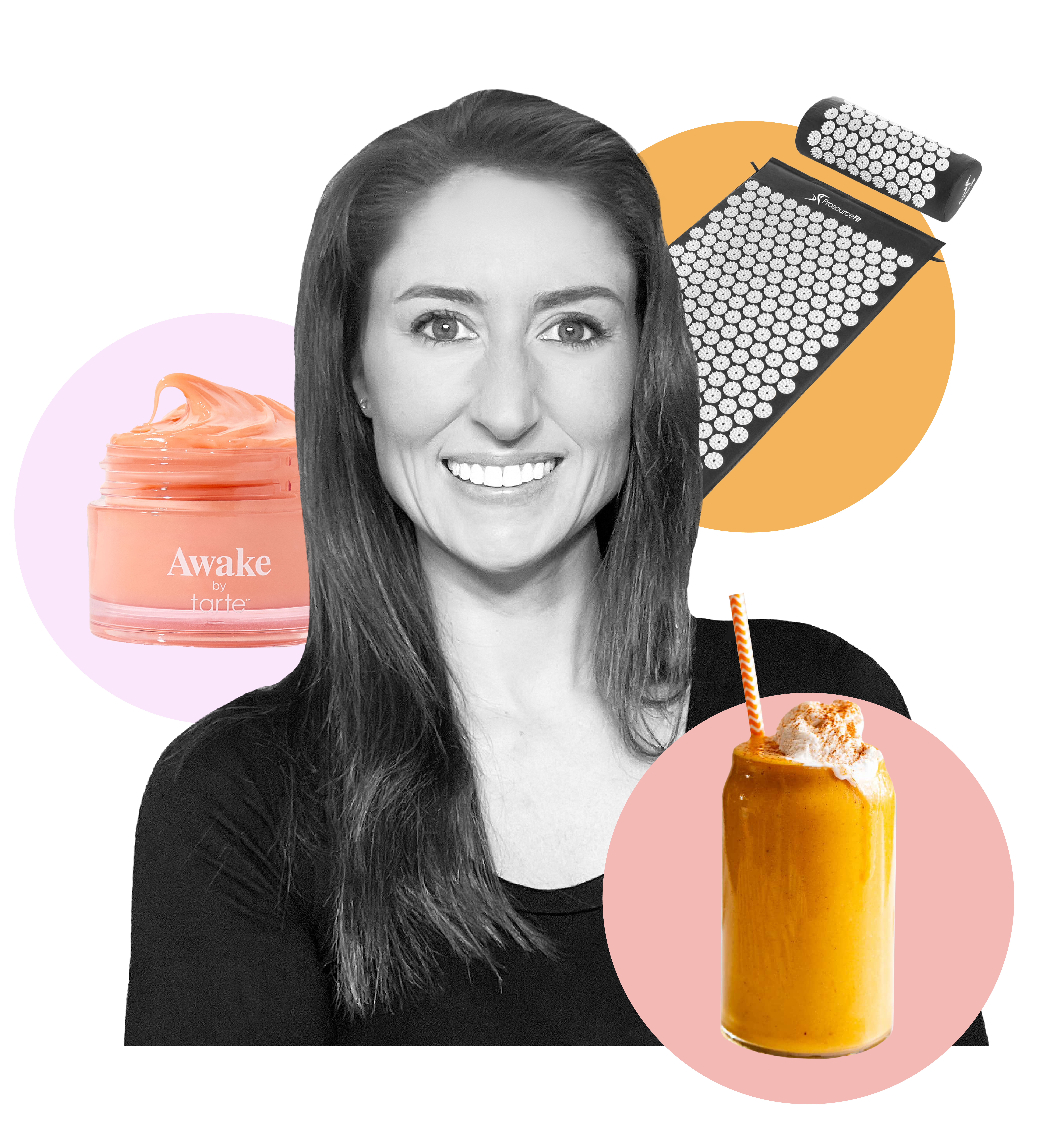 lindsey lavoie
betty's lead clinician
PUMPKIN PIE SMOOTHIE
I'm here for all the fall treats – pumpkin spice lattes, apple crisps, cider donuts – basically, I smell cinnamon, count me in to crave it.
But when I'm looking for a healthier alternative, here's my smoothie recipe that hits the pumpkin pie spot:
Ingredients
• 1/2 cup 100% pumpkin puree
• 1/4 cup plain greek yogurt
• 1 frozen banana
• 1/4 cup almond milk
• 1/2 tsp pure vanilla extract
• 1/2 tsp ground cinnamon
• A sprinkle of nutmeg
• 1 tablespoon honey or 2-3 dates
• A few ice cubes
Blend it all up and you've got a nutritious-packed, fall treat!
TARTE LIP THERAPY MASK 
Fall brings on dry skin and chapped lips. I like to give my lips some TLC this time of year by applying this hydrating lip treatment mask every morning and night. It's loaded with good stuff – vitamin E for moisture and antioxidants, as well as a blend of olive, argan, rosehip, and raspberry seed oils for that extra boost that leaves my pout feeling soft and nourished! Plus, it's a win for vegans and those with gluten sensitivities!
PROSOURCEFIT ACUPRESSURE MAT AND PILLOW SET 
Speaking of TLC..This thing might seem a bit intimidating at first, but trust me, it's my instant relaxation secret. Just lie down on this acupressure mat for about twenty minutes, and you'll feel muscle tension and stress melt away. Before bedtime, I love to unwind on it, and it really helps me get in the chill zone.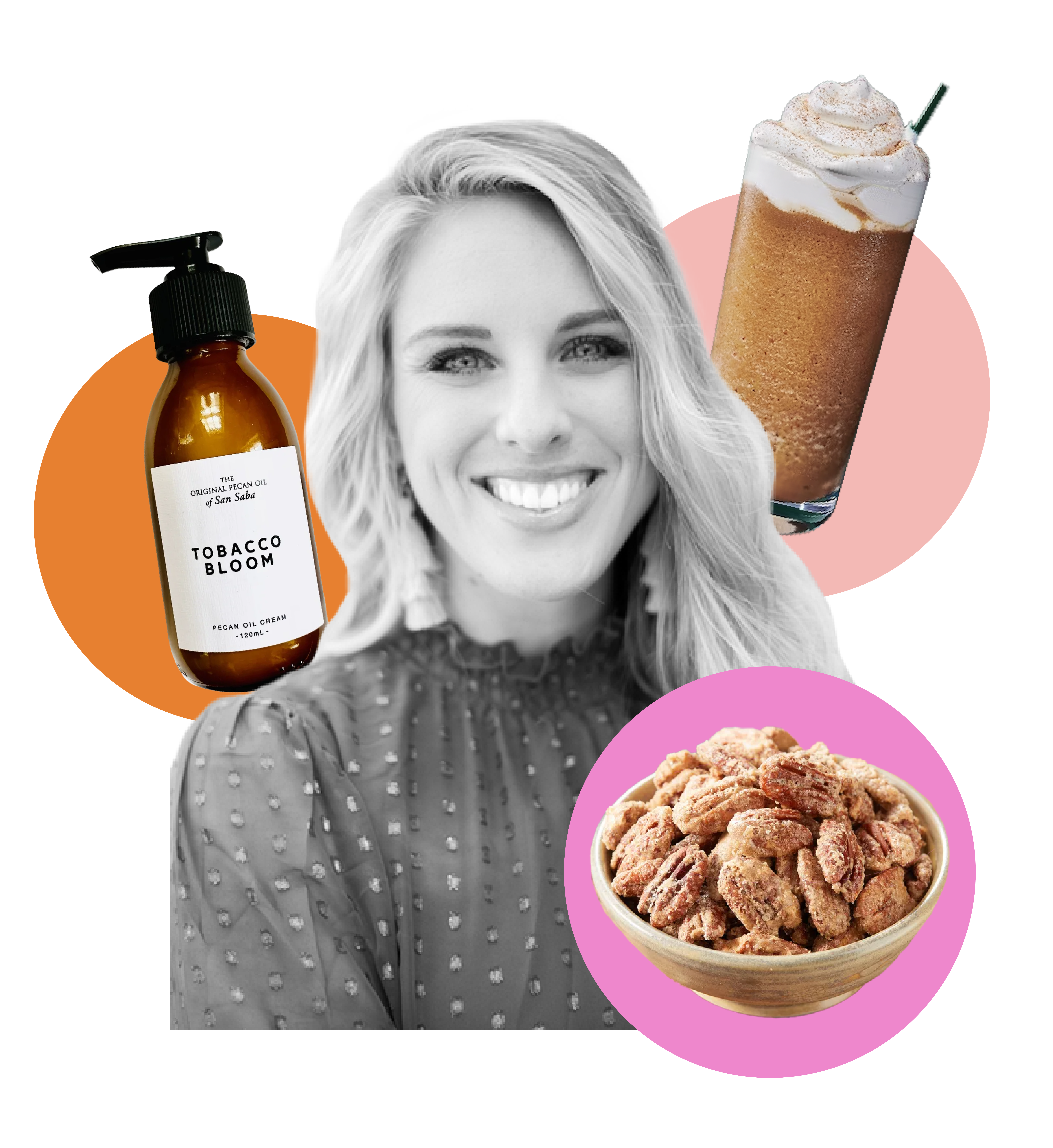 cassidy tolopka
betty's counselor
TEXAS PECAN OIL CREAM IN TOBACCO BLOOM SCENT
Over the summer, I came across the San Saba Soap Company in Fredericksburg and became instantly obsessed with this scent. It gives off such a cozy + warm aura that's perfect for fall. I get so many compliments when I wear it before going out.
old-fashioned roasted nuts
Hosting hack: roasted pecans + almonds are an absolute hit when you have a crowd over! Another side perk? It'll make your house smell incredible.
Zuppa Toscana/Kale Soup
It's soup season! Zuppa Toscana is a household favorite. Creamy and hearty, (my mouth is watering even typing this out!) I could eat a bowl of Zuppa every day.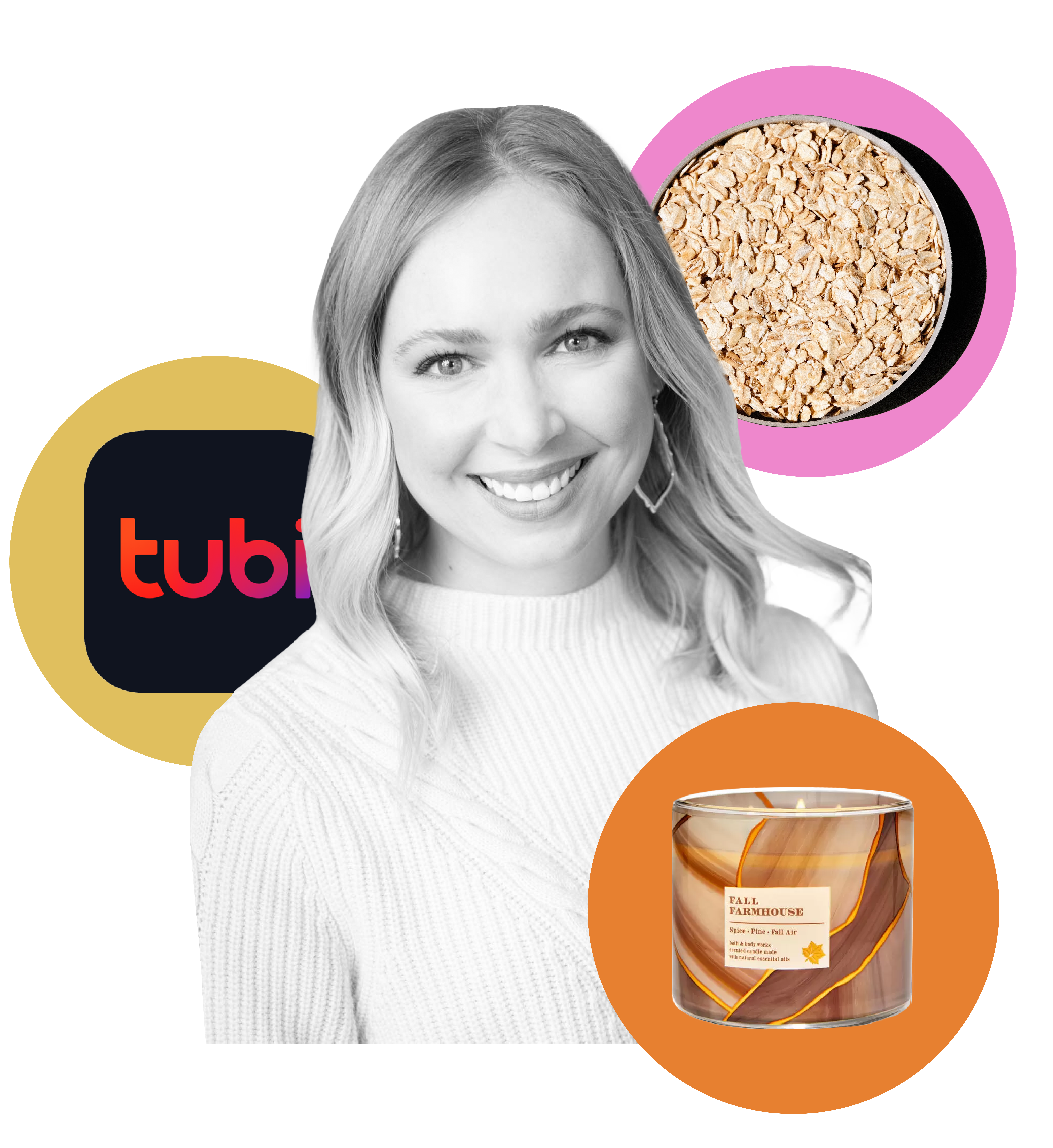 jennifer newell
betty's CEO+founder
tubi
One thing about me is…I'm a creep. I love horror films this time of year. Tubi is where I go to stream old-school scaries. (Plus, it's free!)
oatmeal
I load up my morning oatmeal with all the fall spices: cinnamon, nutmeg, and allspice and top it with walnuts or pecans and a drizzle of agave nectar. It's like autumn in a bowl.
spicy scented candles
For me, candles are much more than a smell-good thing around the house, they help my space *feel* snug!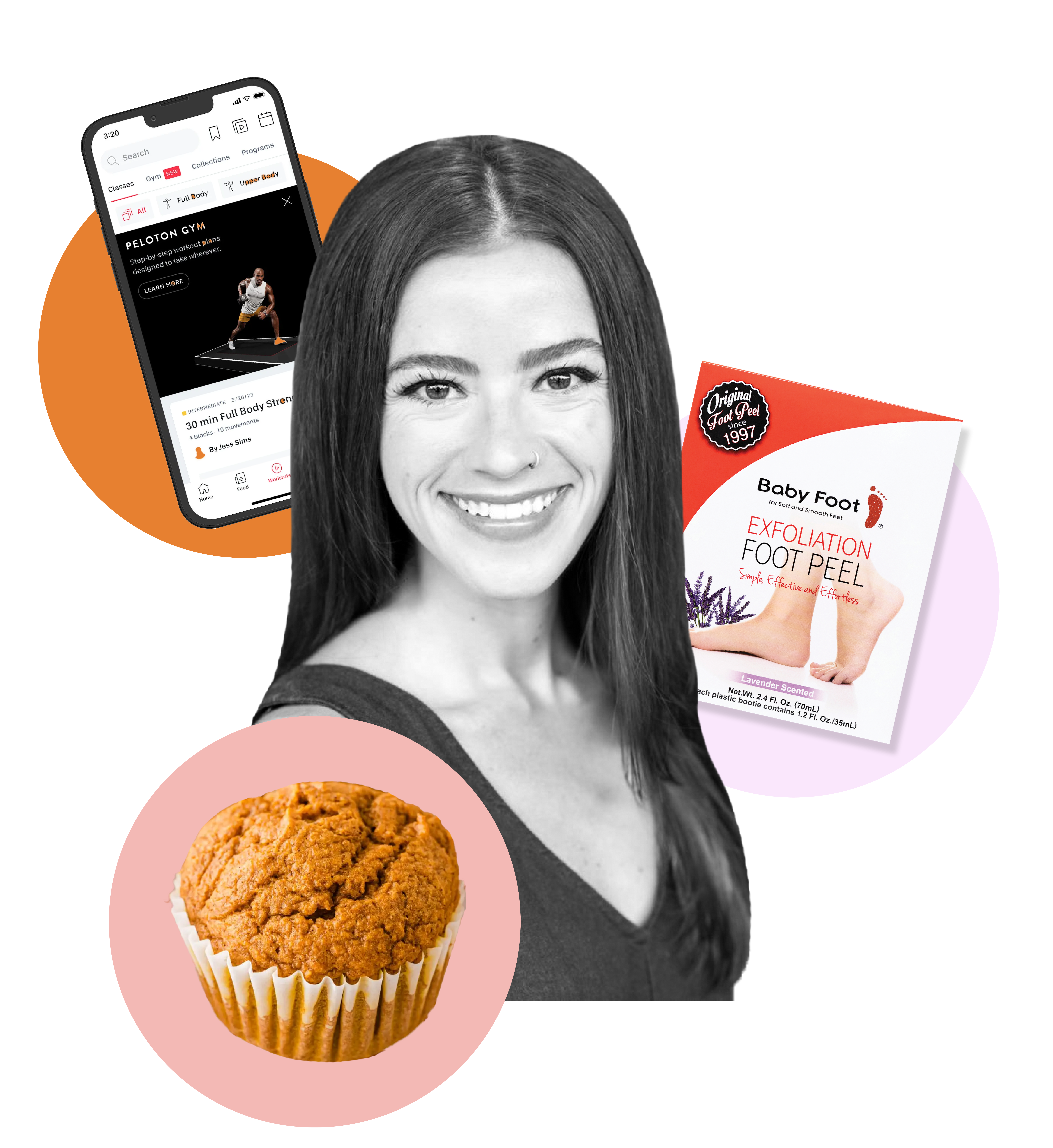 gabi powell
betty's creative director
peloton app 
Fall is fitting for a lil' fitness refresh. Group fitness is a no-thanks for me, but I love the training aspect of classes. The Peloton app is perfect for us solo gym rats! You can filter by class type, duration and difficulty, so I'll create "playlists" to plan out my workouts.
babyfoot peel
I think snakes have it right: greet the new season by shedding the old skin. After you dunk + soak your toes, this foot peel really gets to work a week or so later. It's disgustingly satisfying and crazy good at getting rid of calluses and leaving your footsies soft and squishy for the toe sock season.
pumpkin protein muffins
PSLs have tricked us into thinking pumpkin cravings only exist in the fourth quarter of the year. Let me set the record straight with these yumtastic muffins. This recipe has been in my rotation for years for good reason – blend and bake, grab and go, freeze and save for later (if you can wait for later ;)).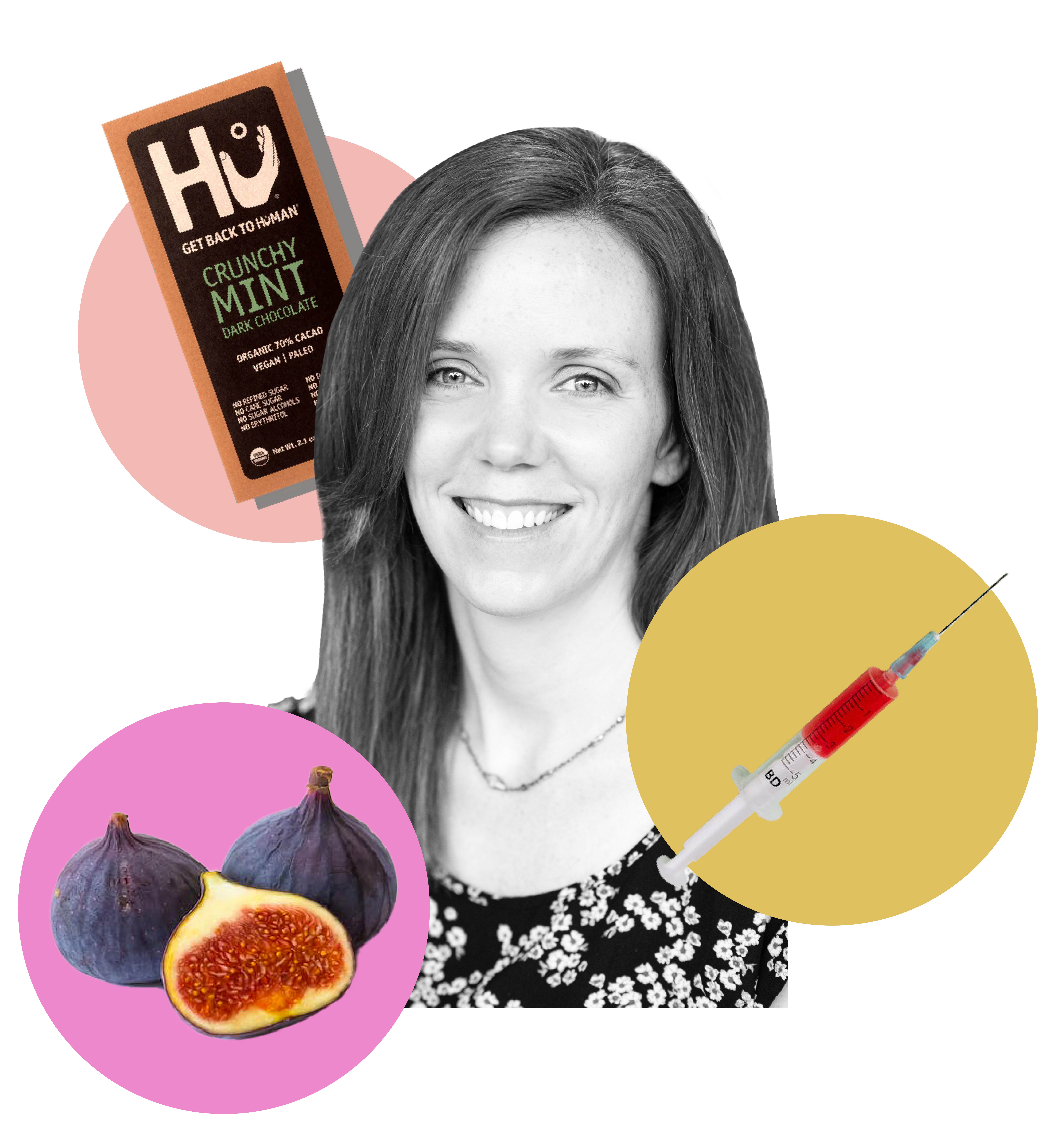 april keeland
betty's care coordinator
hU crunchy mint 
Big shoutout to Kristen, our clinical intern, for introducing me to this incredible mint chocolate delight. Hu's 'No Weird Ingredients. Ever.' commitment has me hooked as my go-to for healthier Hershey's alternative.
Fall produce 
So many grab-and-go healthy foods are in season! Some of my favorites include:
• Apples
• Figs
• Dates
• Grapes
• Cranberries
• Pears
• Key limes
• Cucumbers
• Pomegranate
• Edamame
FLU SHOT 
Betties, get your flu shot! It's your best defense against those pesky seasonal sniffles.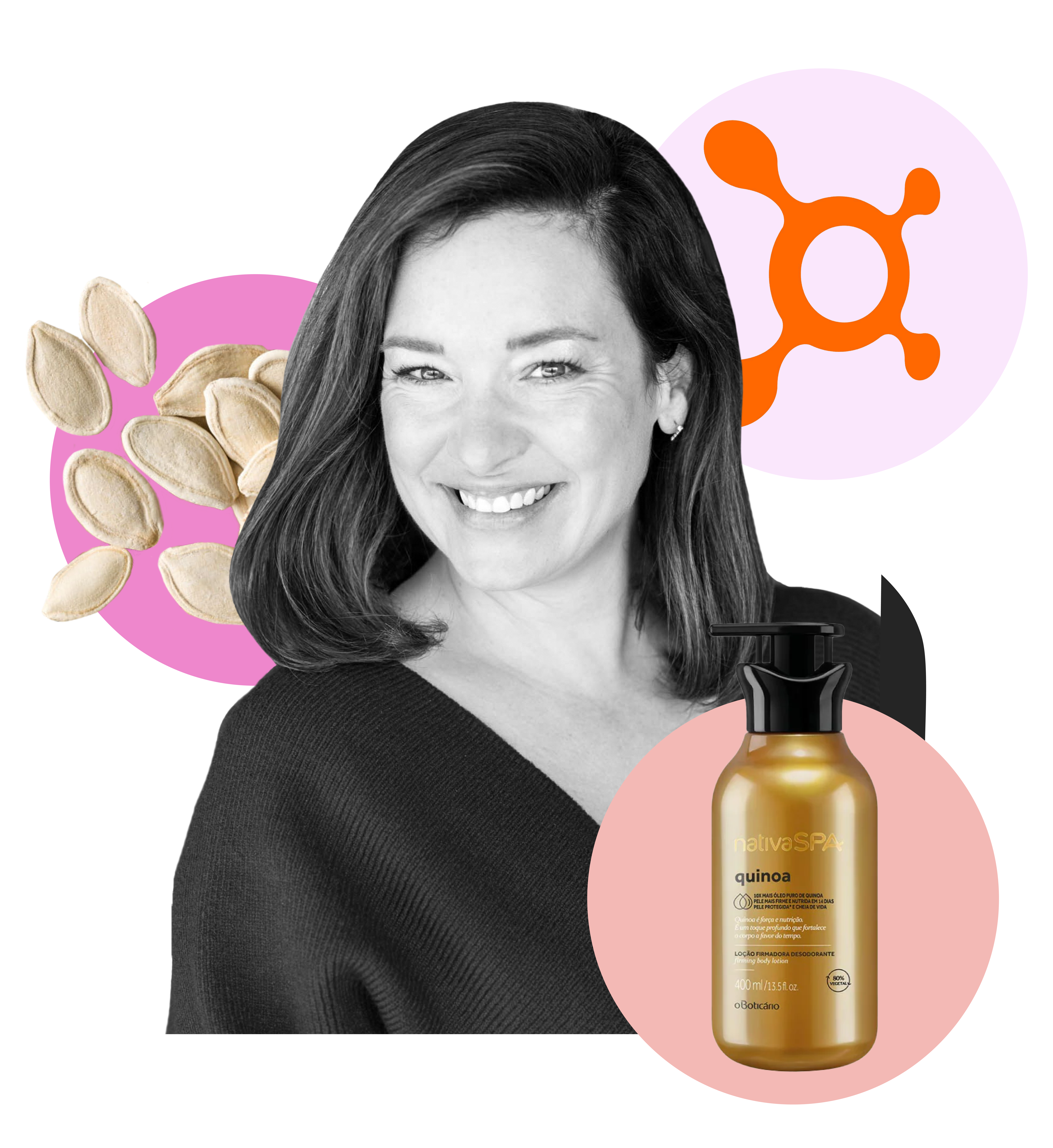 jillian lopiano
betty's medical director
PUMPKIN SEEDS 
Here in San Antonio, we call them pepitas. Growing up, these were a fall staple after a trip to the orchard where we picked apples and pumpkins. I like to roast mine in the toaster oven with a little spritz of butter and kosher salt!
orange theory
Now that both my kids are back in school, I've found more time to focus on my workouts, and I've been loving my experience with OTF. They are great at connecting with each person in class, figuring out your needs, injuries, and challenges, and working with what you need at that time. I've also appreciated how they keep me accountable to keep growing and nudge me towards making new goals.
NATIVE SPA QUINOA LOTION
Dry-skinned Betties, listen up! This lotion is your answer. It's made for a San Antonio fall – earthy scent, light on the skin, while still infusing moisture. My skin just drinks it up!
---
Got a fall favorite recipe + product + activity? Drop your essentials in the comments!