Extreme heat and mosquitos by the masses – it's a tough look for Summer. But what she lacks in SPF, she makes up for in food. Summer eating is a whole vibe and our team has enthusiastic opinions on what you should be sippin' and snackin' on all season long.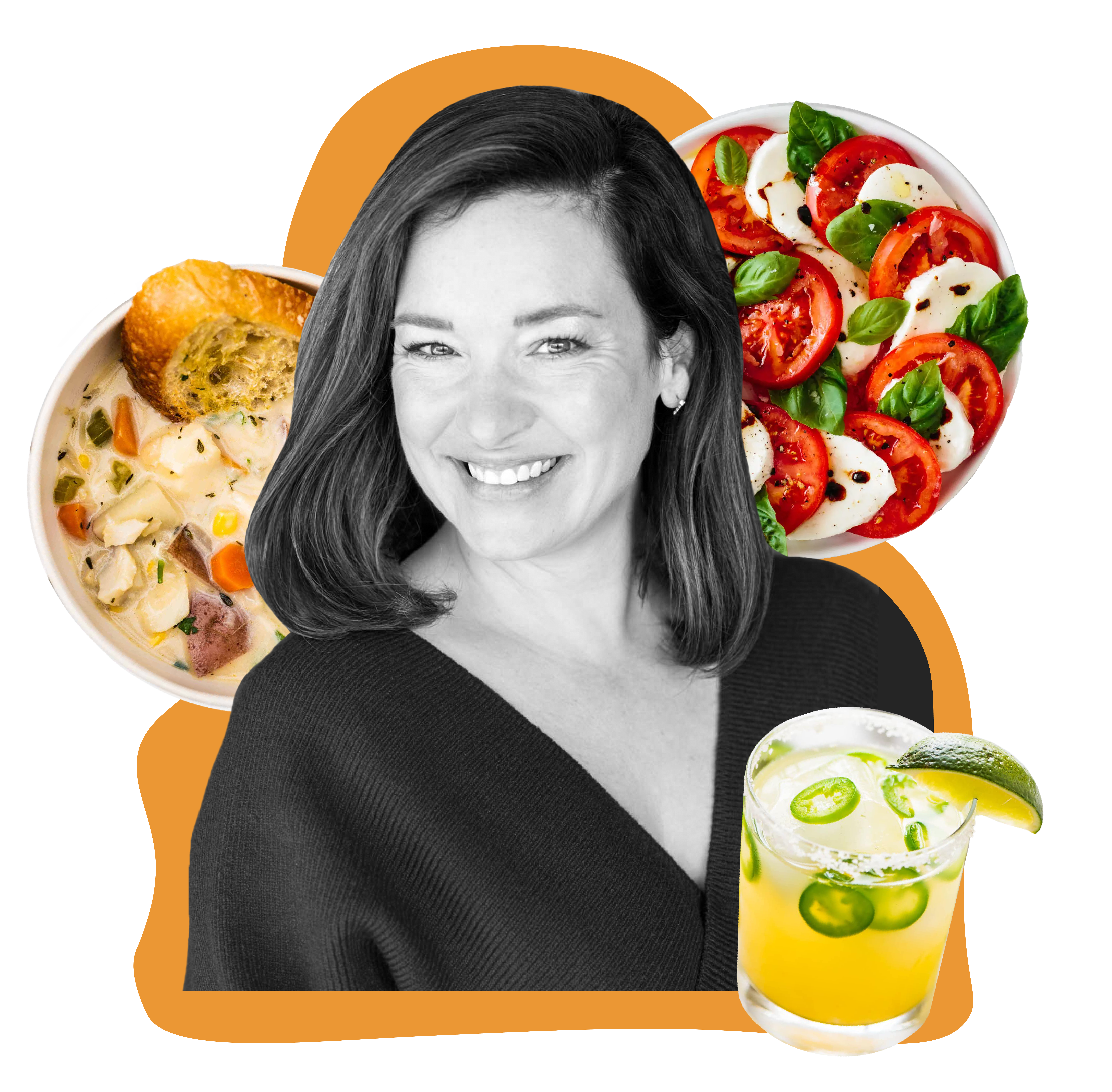 Jillian LoPiano
Betty's Medical Director
skinny jalapeno marg
I don't make my own, but it's my go-to sip around town! I like my margaritas made fresh, no mix, and this recipe (via Wellplated) is pretty similar to what I like to order – extra spicy, please! 🤪
caprese salad
The ideal dish for a gal who can't cook! Slice mozzarella, multi-colored heirloom tomatoes, fresh basil, and top it with a drizzle of a *really good* olive oil, coarse salt, and cracked pepper. If you can swing it, try to snag your ingredients from the farmer's market – the produce selection is amazing this time of year.
summer fish chowder
My fellow New Englanders know…we love a summer fish "chowdah!" I make my grandmother's recipe from memory, but give it a quick Google and you'll be able to find a ton of yummy recipes. My recommendation: Look for one that calls for Atlantic cod and sub milk for cream. Don't forget to serve it up with a crunchy slice of bread!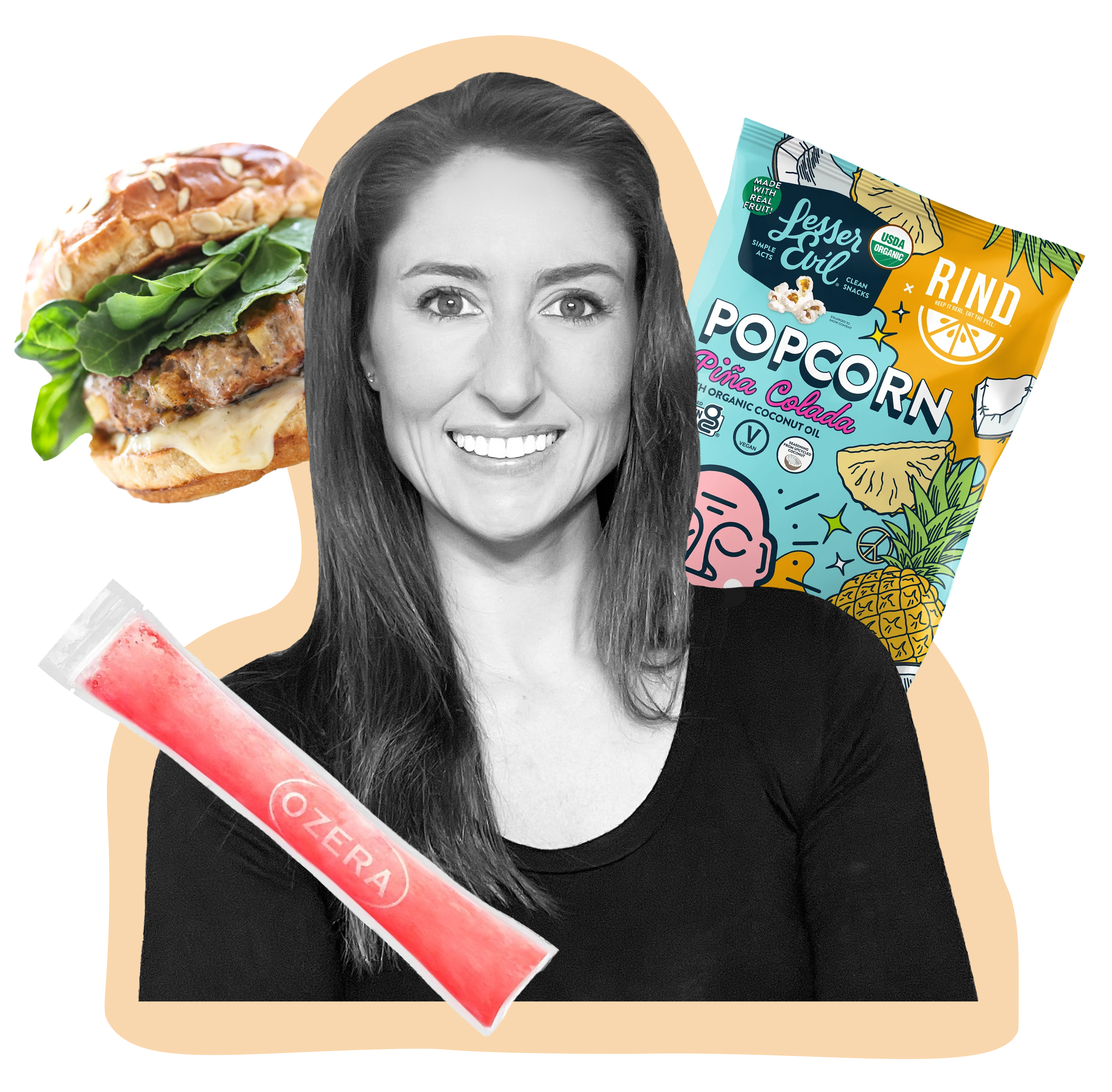 Lindsey Lavoie, APRN-WNP
Betty's Lead Clinician
My favorite health(ier) snack for the beach or poolside! Lesser Evil popcorn is made with coconut oil, which adds a unique taste. Plus, they offer a rotation of new flavors made with real fruit! So far, I've tried Lemonade and Pina Colada, but I can't pick my favorite because they all taste amazing!
Nothing beats a freeze pop on a hot day, but most are basically just sugar water (No thank you!). These DIY freeze pop sleeves let you fill it with whatever you want – fresh-squeezed juice, smoothies, Crystal Light. And to all our 21+ Betties: might I recommend adding a little extra somethin' somethin' to make a margarita or piña colada freeze pop. 😉
These turkey burgers are a perfect cookout addition and are packed with flavor! The ingredient combo may sound odd, but once you cook them up – 👌🏼 delicious.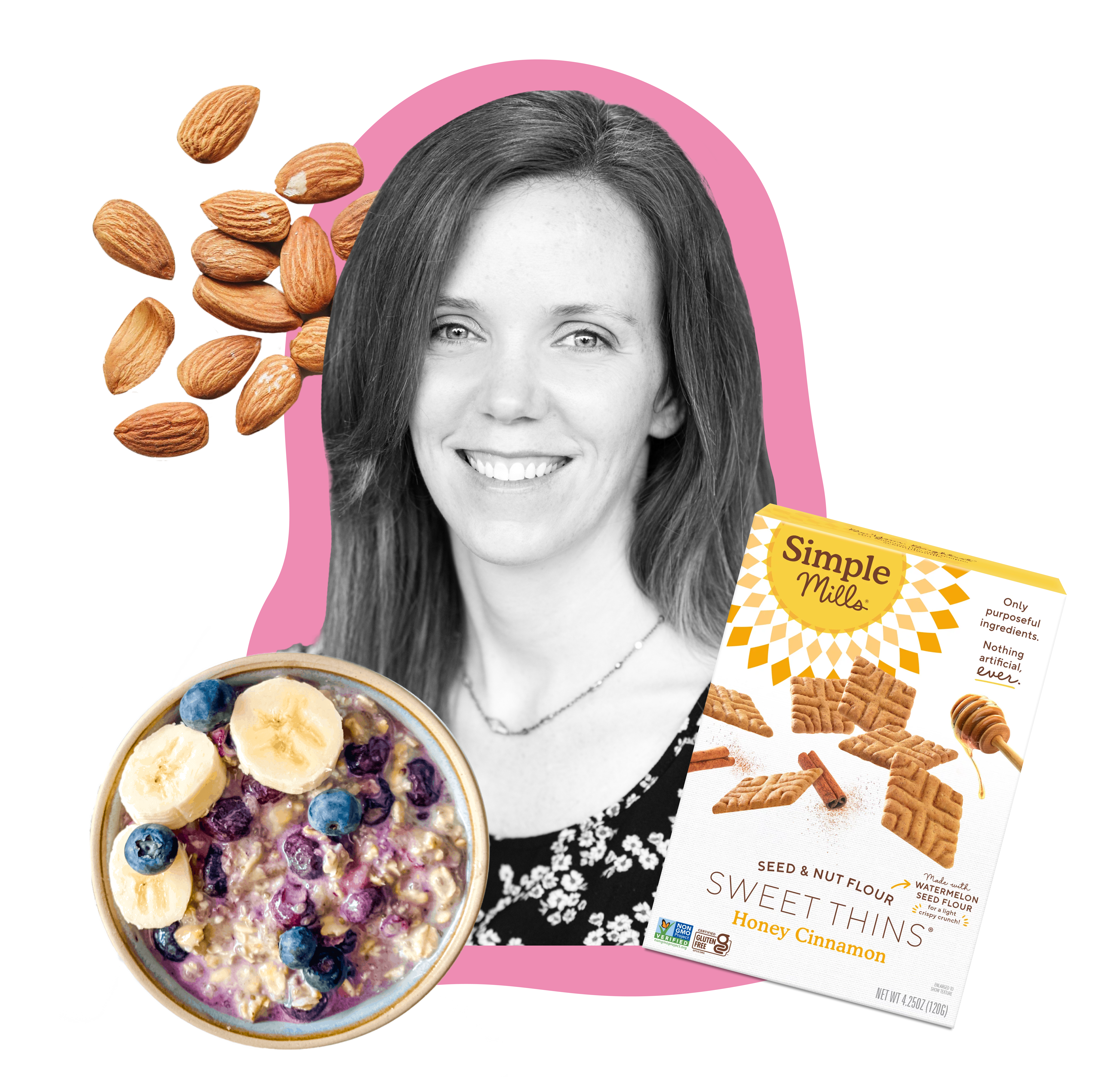 April Keeland, RN
Betty's Care Coordinator
meal-prepped dishes
Summertime can get pretty crazy around here, so having ready-made meals on hand gives me time back to spend actually enjoying my summer! Here are three dishes in my rotation:
breakfast: Overnight Oats (via Organize Yourself Skinny)
Lunch: Broccoli Salad (via Hummaspien)
dinner: Veggie Taco Bowl (via The Herbeevore)
nuts
I lean on snacks to keep from getting hangry while I'm working in Betty's mobile clinic or running around with the kids. For a salty snack, nuts are convenient (and nutritious!), because they keep well in the heat so you don't have to worry about keeping it cold. My go-to mix: almonds, cashews, pecans + pumpkin seeds.
simple mills sweet thins
And when I'm looking for a sweet snack, these no-junk, honey cinnamon sweet thins do just the trick!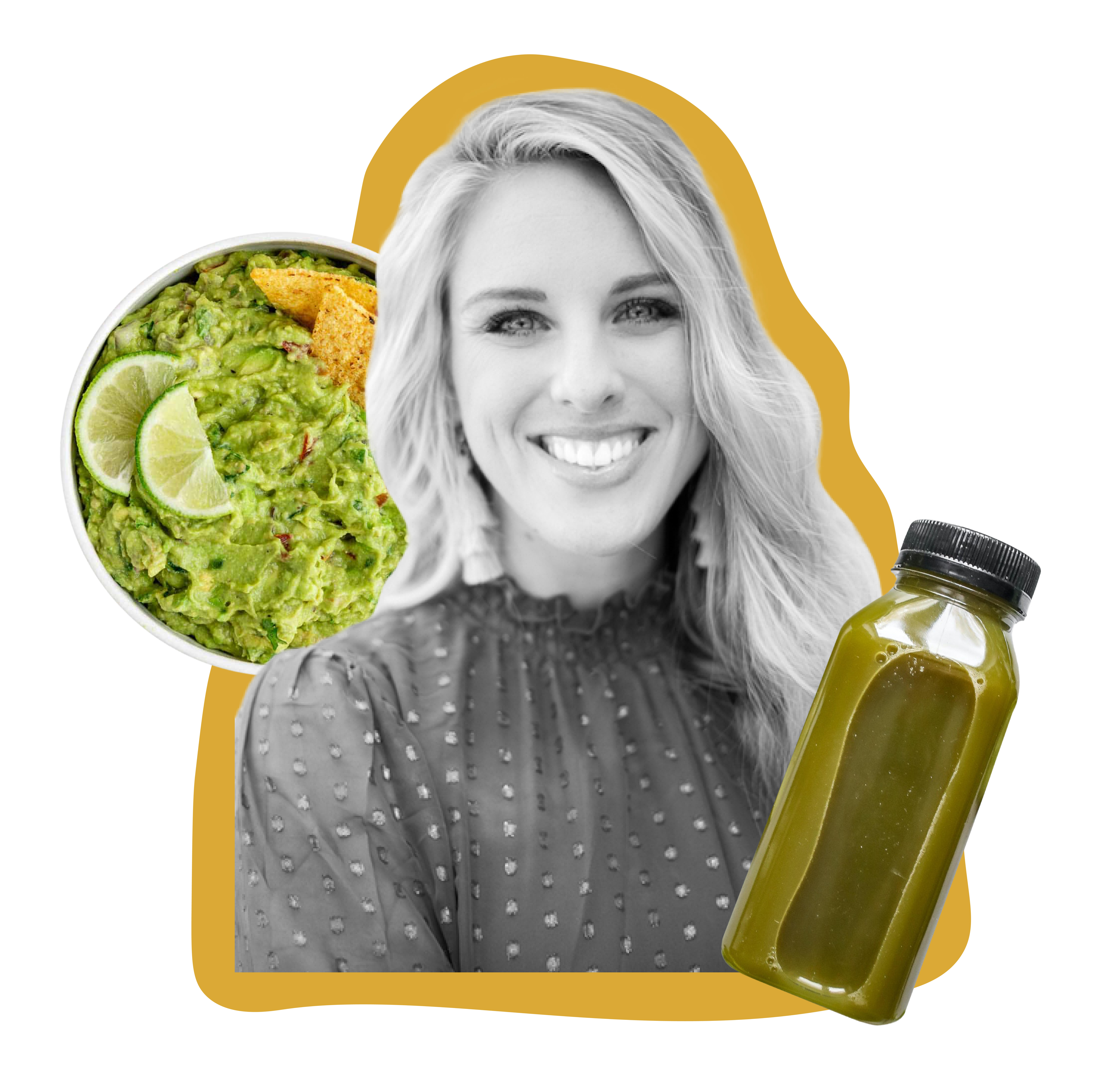 Cassidy Tolopka, MA, LPC
Betty's Counselor
chips + guacamole 
Some of my earliest and most vivid childhood memories involve me downing guacamole in a Mexican food restaurant. Some things never change! I like to add chopped onion, tomato, all the lime juice, and salt + pepper. But you can get as creative as you'd like with your seasoning and the chips you serve it with! Add some queso and salsa on the side and you've got the perf summer snack trifecta!
fresh juice
It started with the Kale Tonic dupe (via Sunglow Kitchen) from First Watch, and ever since, I've been experimenting with different fruits and veggies to see what combos I can come up with! Current favorite combo: watermelon + strawberry + lime. And if you don't have a juicer like me, here's how to use a blender to make your own batch at home:
1. Throw fresh watermelon chunks and strawberries into a blender and blend away!
2. Pour all that goodness using a mesh strainer into a big bowl for a pulp-free, juice consistency.
3. Grab a glass or pitcher (depending on how much you made!), pour it up, and squeeze the lime juice right on in.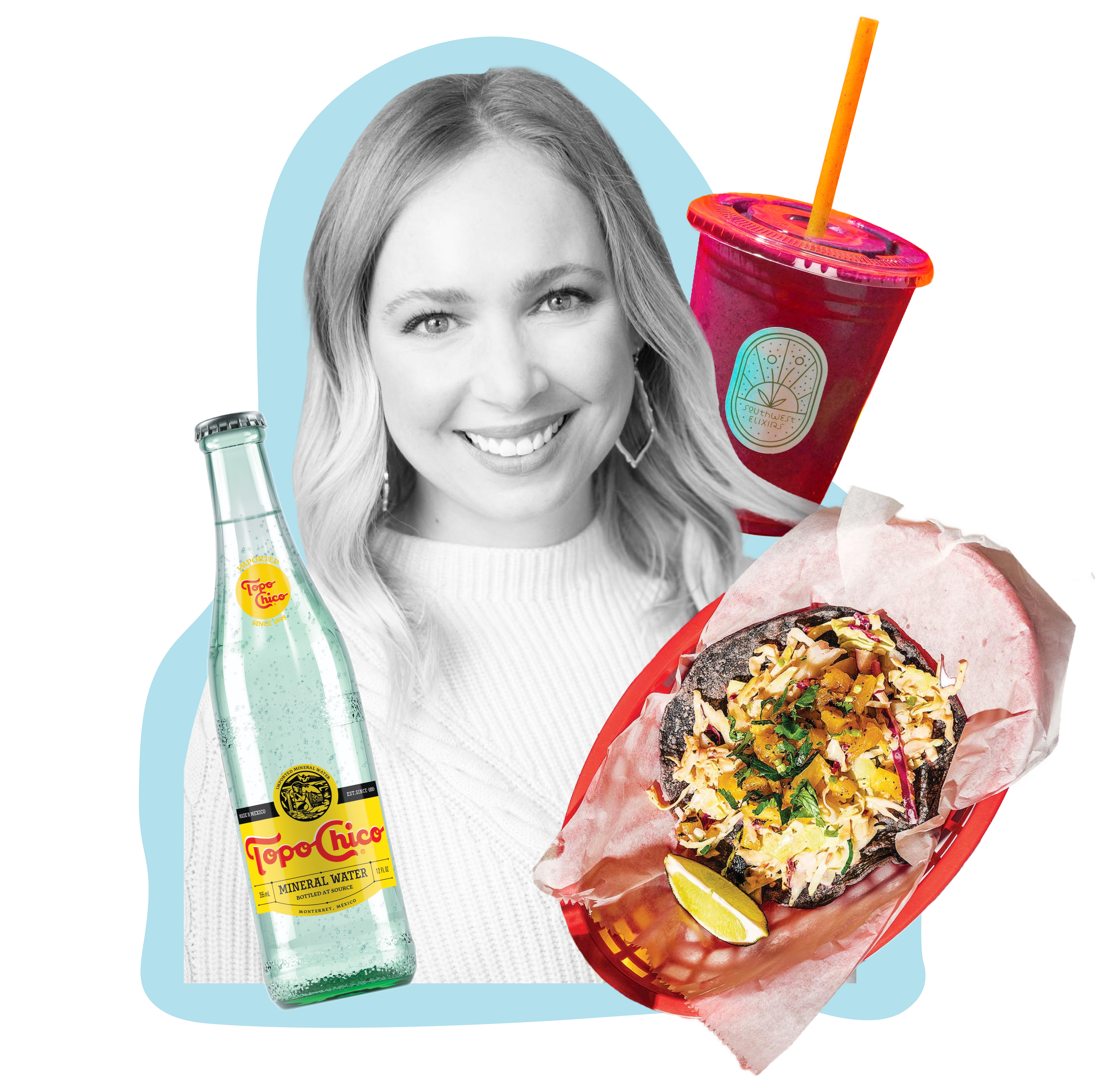 Jennifer Newell
Betty's CEO+Founder
patio tacos & margaritas
We're spoiled to be living in the Mexican food capital of Texas. And during the summer, San Antonio has no shortage of options (see here and here) to enjoy eating it! Catch me this summer making the patio rounds, enjoying a tray full of tacos with a frosty margarita.
topochico + lime
And for those Betties looking for a mocktail option, nothing beats a cold Topochico with a lime slice!
smoothies
Give me allllll the smoothies! Southwest Elixirs, a local wellness cafe, serves up some of my favs. Order the Big Bend – blueberry, banana, plant-based protein, date, hemp seeds, peanut butter, oat milk. *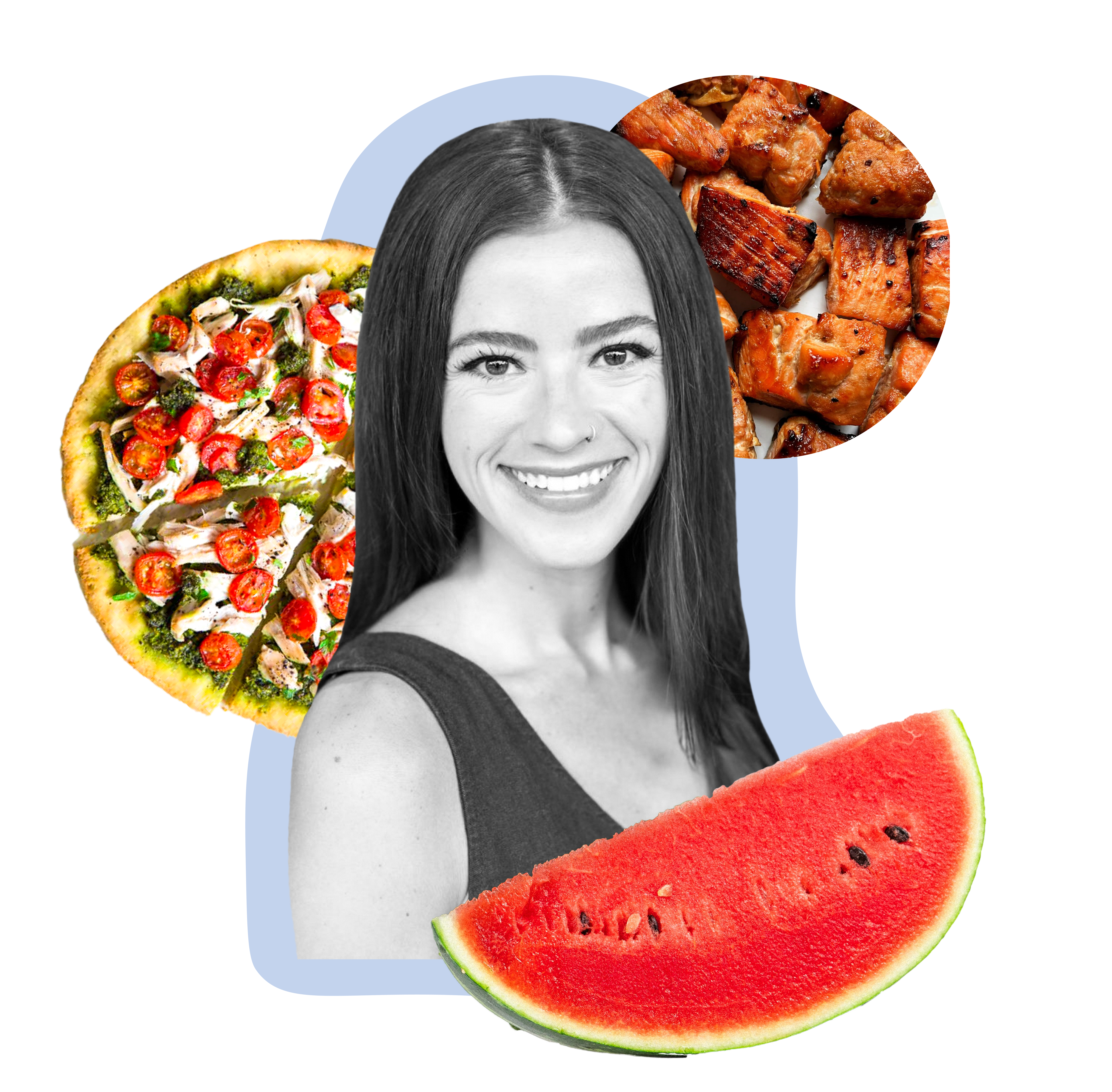 Gabrielle Powell
Betty's Creative Director
air fryer salmon
Fact: throw any food on a grill and it gains ten flavor points. Also fact: grilling in the summertime is down(!)right(!) miserable(!). The airfyer (here's mine!) has remedied all of that. Try this simple recipe (via Rachel Mansfield) for salmon that is crispy on the outside, buttery on the inside, and most importantly, doesn't require I stand over a fiery grill under a flaming sun.
watermelon
Ahhh…the billboard food of summer herself! Watermelon is a year-round staple in my food pyramid but 'tis the season to amp up the craving. Sweet, crisp, and hydrating, she's the no-bake treat that even comes with a built-in bowl.
pesto
Some households stock ketchup, mine was built on pesto. My momma's recipe is *still* the best I've had, like, drown-me-in-a-pool-that-stuff level good. Her version is less of a recipe, more a dash of this, a glug of that, but here's a rough outline of what goes into it:
• Big handful of basil
• A couple of healthy glugs of olive oil
• Fresh garlic cloves
• Salt to taste
• A couple heaping spoonfuls of nutritional yeast
•  A cup-ish of nuts (she uses almonds, pine nuts, or a mix of the two!)
Use it for a pizza base. Sauce it on top of grilled chicken or veggie kebabs. Dip, drizzle, throw a dollop on…or eat by the spoonful.
☀️
Have a summer yum your munchin' on?
Drop a comment with your favorite summertime treats!