Who else here has a case of the new-year, new-me fatigue?
January's gym promos, fitspo spam and exercise videos galore can start guilting rather than inspiring your healthy resolutions. We get it. That's why we purposefully held off from hitting you Betties with more get-fit noise until the end of the month. Because, hey, we could all use the reminder that kicking off a workout routine can happen any time of the year.
But starting? That can be the biggest hurdle.
And much like choosing a period product or birth control, how to best start and stick with a working regimen will vary Betty to Betty, because our bodies and motivations are unique! That's why we're here with four, Betty's-approved approaches to start (or restart!) your workout journey:
MAKE IT S.M.A.R.T.

Use this framework to eliminate the vague I-will-exercise-mores and create more-effective exercise goals:
SPECIFIC

What type of exercise am I going to do?

Run, walk, lift weights, Pilates – stream session, in-person class, outdoor trail. Nail down the nitty-gritty whats of your workout.

MEASURABLE

How will I know when I achieve my goal? 

Think mileage or minutes, some metric that allows you to track your success!

ATTAINABLE

Is my goal realistic? 

Nothing kills a healthy habit quicker than overshooting. Betties, that's not to say shoot for easy. Quite the opposite! An attainable goal is mindful of your limitations, time, natural gifts, and challenges you to achieve your best.

RELEVANT

How does this goal support my whole self? 

You're more likely to stick with an exercise goal that's important to you. Goals rooted in outside pressure or not in line with your lifestyle only set you up to kick them later.

TIME-BOUND

What is my deadline?

A defined time frame creates a sense of urgency around your goal.
Here's an example of a S.M.A.R.T. exercise goal:
Walk three miles every morning before work for the next month.

All you planner junkies: this one's for you. Treat exercise as you would your GYN visit – make it an appointment with yourself and block out the time, so no other commitments interfere.
🔥 HOT TIP
Use your Care Plan journal to map out your sweat schedule for the week!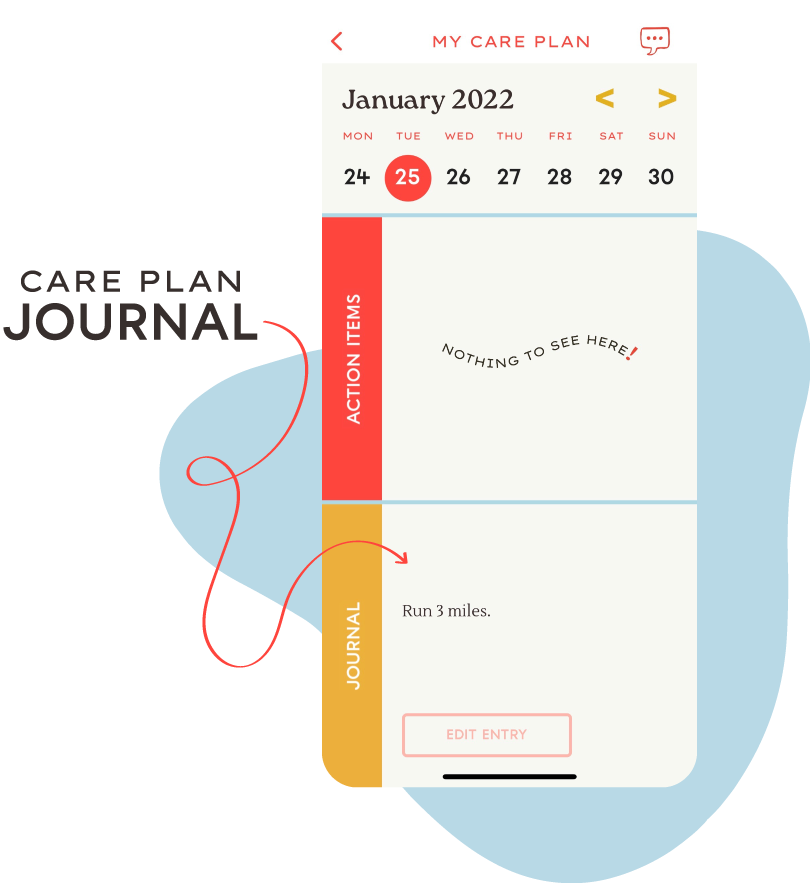 Calendaring your workouts can take the stress out of fitting it in and be the physical reminder you need to follow through.

If Google Cal isn't your jam, some outside accountability might make it happen. Meet a fellow Betty for a weekly spin class or ask a friend to text you at a certain time to ask if you completed your workout. Having an outside party enrolled in your exercise journey can help keep you motivated and feel encouraged all the way to the finish line.

They say, "A body in motion, stays in motion," and we agree! If the sheer idea of working out feels overwhelming, shift your focus to this: start small and make movement something that happens every day, throughout the day.
PICK THE STAIRS: Skip the elevator and get your steps in!

PARK IT OUT: Opt for the parking spot a bit further out, or if possible, walk to where you drove instead!

PICK IT UP: As we age, muscle atrophy sets in. But it doesn't have to! Using bodyweight or dumbbells, try lifting something whenever possible.
Daily habits compound, Betties. Once movement becomes routine, ramping up the difficulty won't feel as daunting. Over time, that 10-minute walk might turn into a 10-minute jog!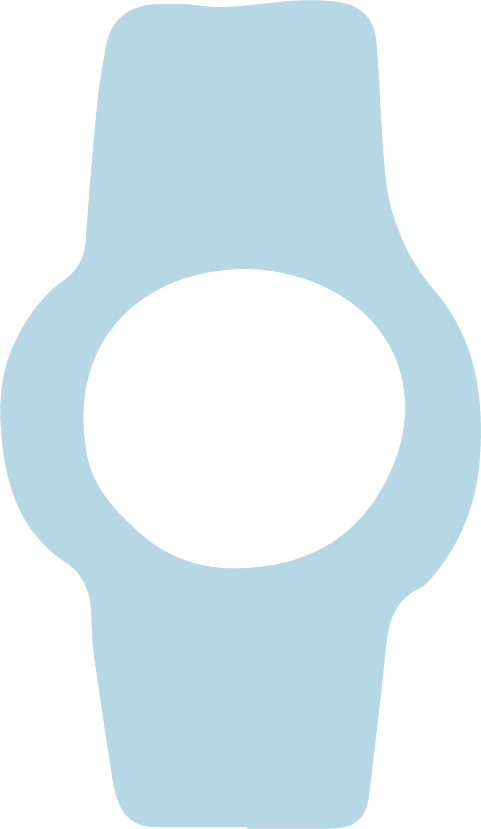 Wherever you are in your year and workout journey, be gentle with yourself and proud of yourself for starting.
Bold Betties are beginners and we're here to help.
Book a Healthy Living visit with a wellness expert! They will work with you to create a doable Movement program that makes sense for your body + your lifestyle.