Betties, there's a lot to love about the good 'ol condom:
⚡️ They can help you avoid spreading STIs and lessen your risk to exposure!
⚡️ With typical use, they are 85% effective in preventing pregnancy!
⚡️ They're affordable, accessible and compact for easy-breezy carrying!
What a resume. 🤌
It's no wonder condoms a staple of safe sex. And yet half of our community reported that no one taught them how to use 'em!😳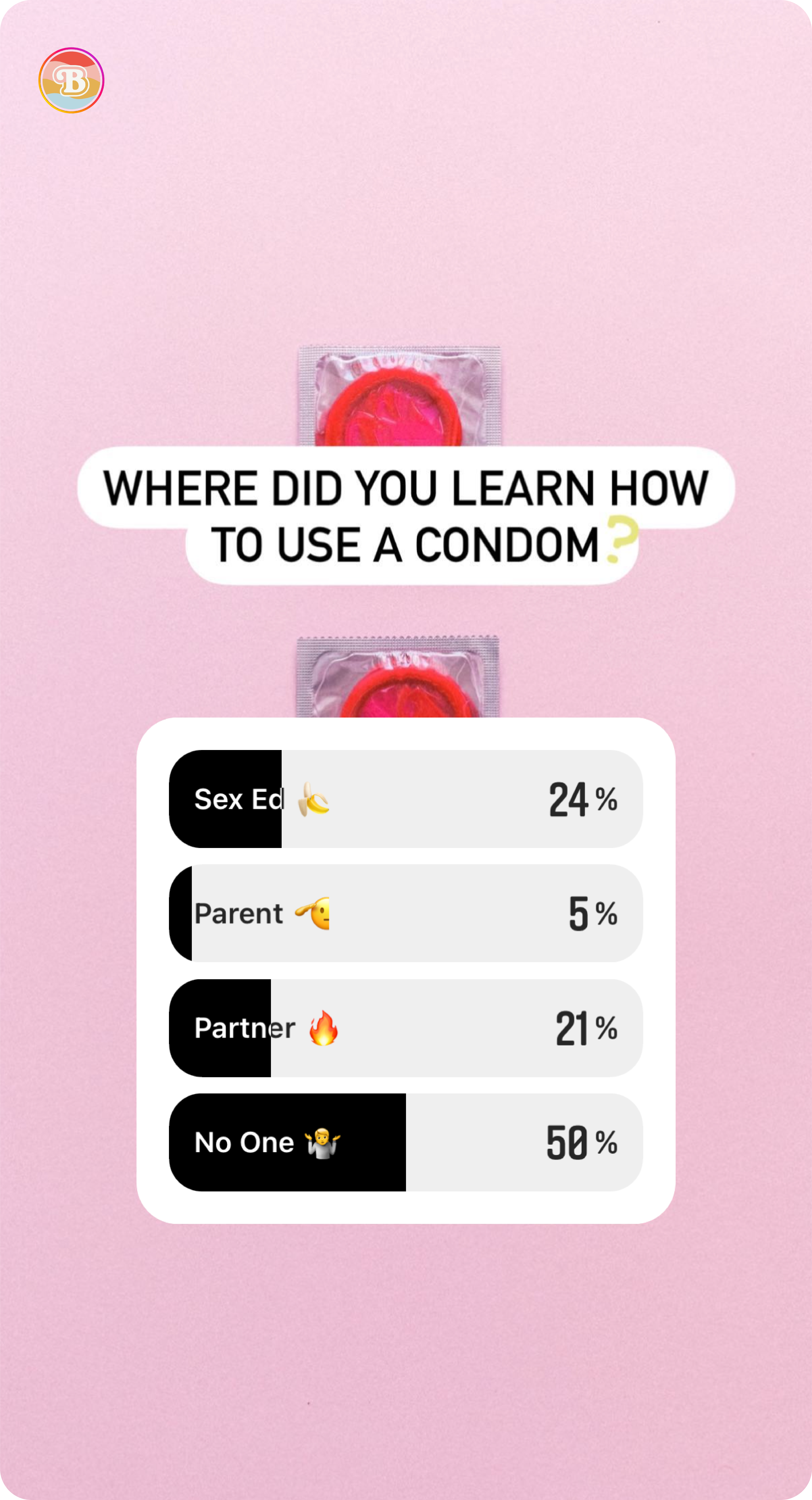 Here at Betty's, we believe gatekeeping the know-hows of safe sex directly puts your health in jeopardy. Which is why we don't shy away from talking about taboo topics (like orgasms or STIs). Now it's condoms' turn!
But before we continue, we'll need you to ask + answer this question: Have both parties expressed enthusiastic consent?
Fabulous! Now let's get to it so you can…get to it. 😉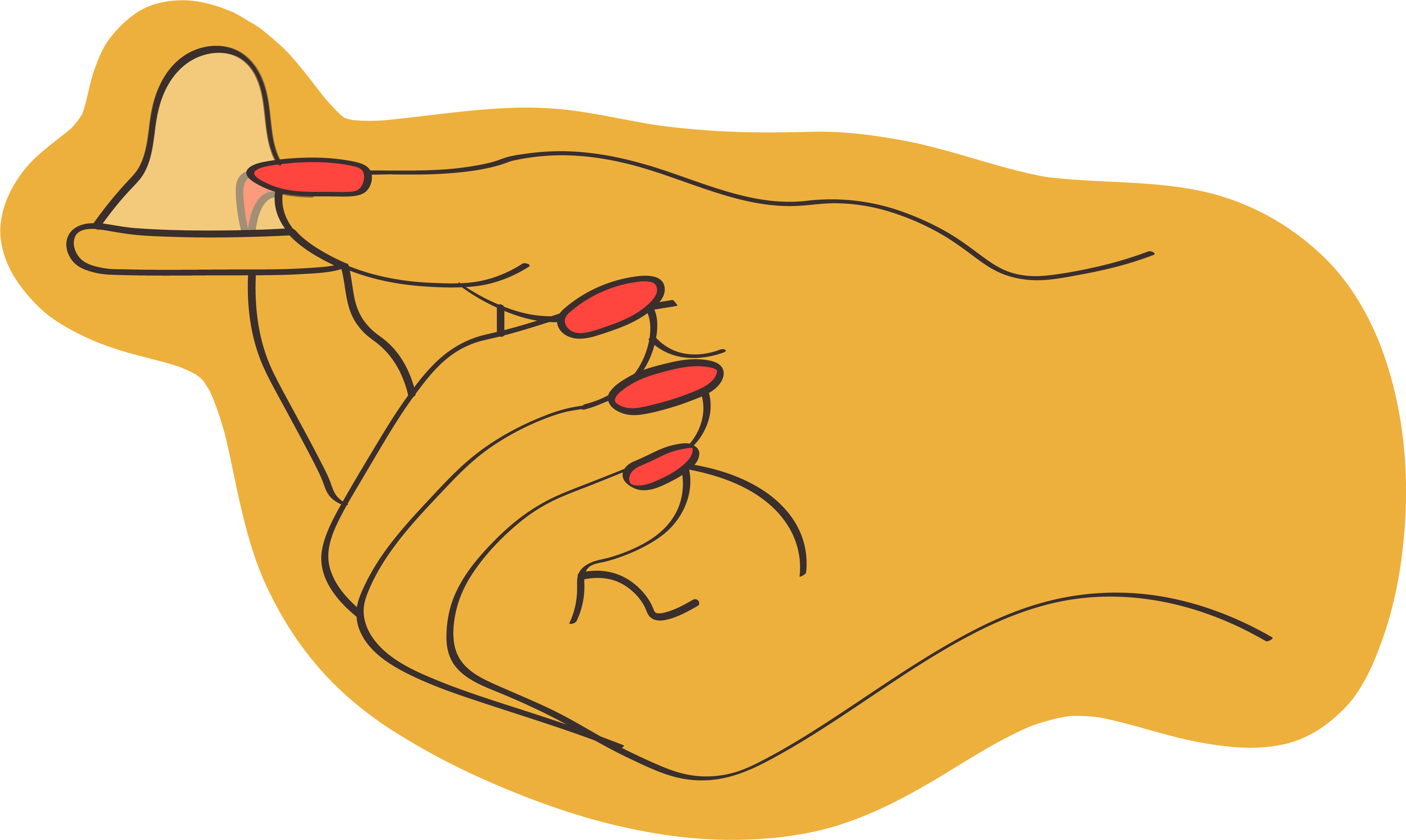 external condoms
The external condom (you may've heard it called the "male condom" before) covers the penis to keep sperm inside of the condom and away from the vagina.
here's how to use it:
1. Check the expiration date printed on the condom wrapper. It might not be an edible delight like your finest salami or a slice of provolone cheese, but condoms can go bad just the same, so always keep an eye out for those digits, Betties!
2. Use your hands to carefully unwrap the condom. Scan it to make sure it has no rips or tears.
3. A good trick to help that condom sliiiiiide right on is with a drop or two of water-based lube inside the condom. This can also make for a pleasurable experience for the condom-wearer.
HOT TIP:
Don't put that bottle up just yet. Lube can also be applied to the outside of a condom, plus reduces friction to make it more enjoyable for all!
4. When placing the condom on the penis, leave some extra space at the tip to collect the semen, and then pinch the air out. Unroll it over the penis as far as you can* and smooth out the air bubbles to avoid any breakage.
HOT TIP:
*If your partner is uncircumcised, pull back the foreskin before you roll the condom on.
5. Have sex(!). 🙂
6. After erection, it'll take two to take a condom off. The penis-having party needs to pull out while still erect to avoid a loose condom that could cause semen spillage. Then, one of you must hold the base of the condom to make sure no semen spills out.
7. Once the condom is rolled off the penis, toss it in the trash.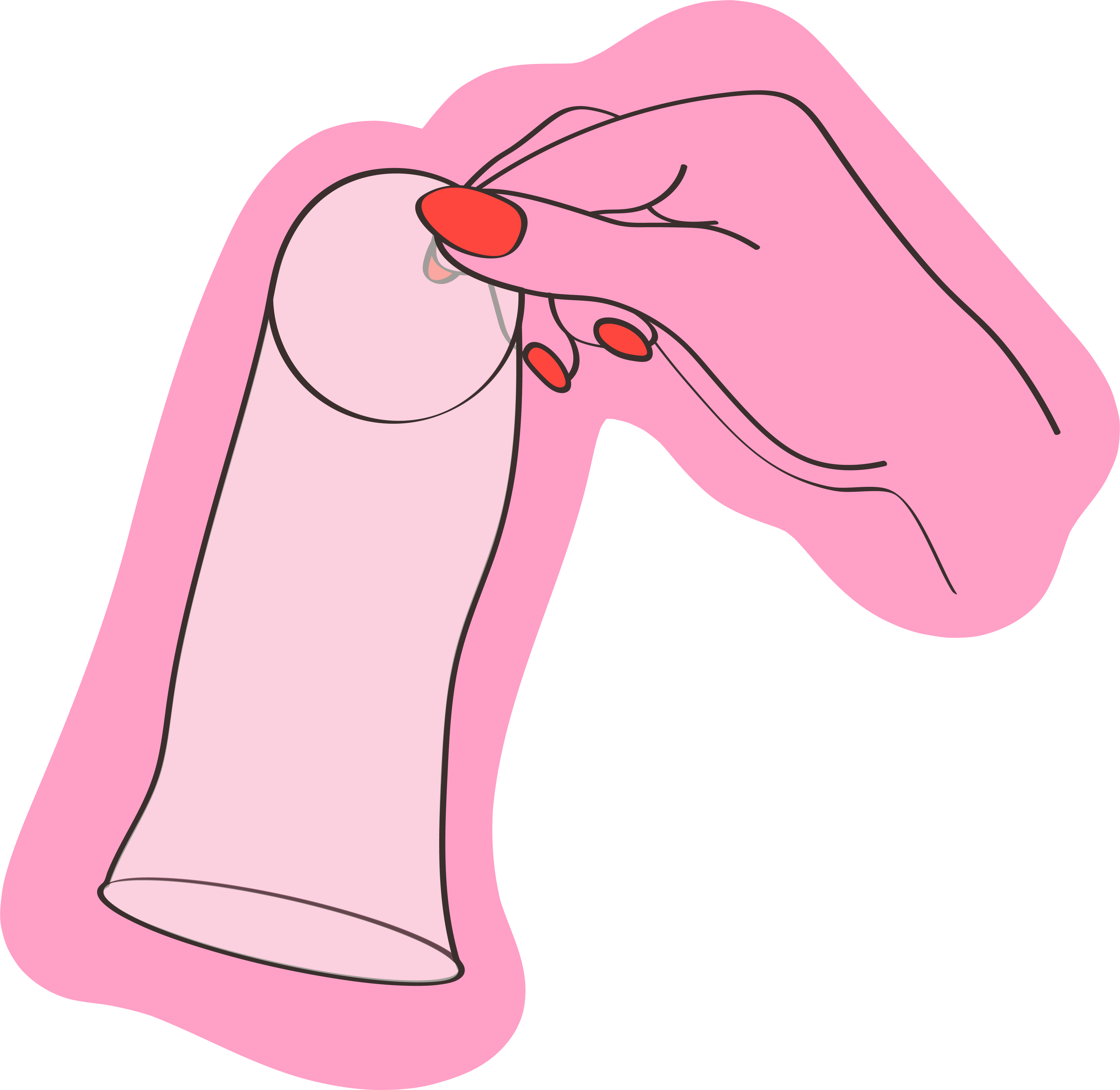 internal condoms
An internal condom works just like an external condom, except it's placed inside the vagina vs outside on the penis. The process of inserting an internal condom is much like putting in a tampon.
here's how to use it:
1. First, you gotta get comfy. (Pssst! A few deeeeeep breaths can help!)
2. The condom is pre-lubricated but if you want more *razzle-dazzle* add some lube! For that extra protection, a spermicide is an option, too.
3. Next, squeeze the sides of the closed-end ring together and insert it like a tampon.
4. Push the ring as far as you can into your vagina—it'll go allllll the way to the cervix.
5. Lastly, pull out your finger and let the outer ring sit outside of your vagina. This helps the condom stay in place and acts as a barrier to help protect you from STIs contracted through skin-to-skin contact.
6. Have sex(!). 🙂
7. All done? Great. Now to remove the condom, you're going to need to squeeeeeeze that outer ring and twist it close to avoid semen spillage.
8. Pull the condom out. and throw it away in a trashcan (and ONLY a trashcan, y'all).
CONDOM DOS & DON'TS
So you've got the steps down, now let's leave hit you with some quick dos and don'ts:
do
✅ Check the expiration date on the wrapper
✅ Use a new condom for every erection
✅ Make sure the roll of the rim is on the outside of the little dome
don't
❌ Never use oil-based lubes if you're using a condom
❌ No flushing condoms down the toilet
❌ Avoid using your teeth or scissors to open a condom
CONDOM-CARRYING BETTIES
Now all this condom knowledge doesn't help much if you don't actually have a condom on hand when things are heating up.
Yet when we polled to ask if Betties personally carry condoms, the majority said they don't.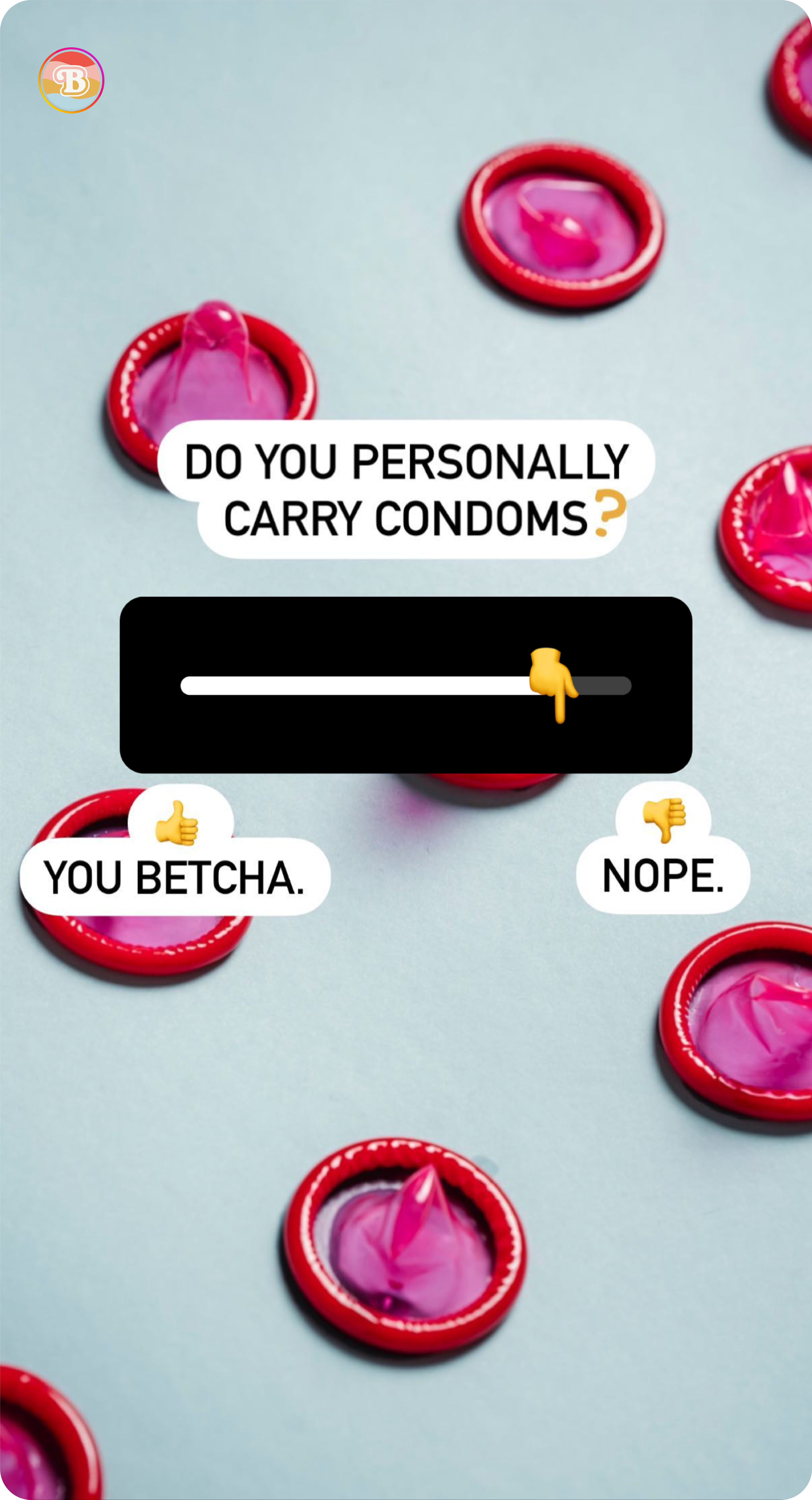 Why Betties don't learn to use condoms and why they don't carry condoms seems to be rooted in an unspoken convention that the penis-having partner bears the condom responsibility.
Nope. Nu-uh. We're not having it.🙅
Let's be clear, Betties: Any social norm that calls you to give up agency is a deeply harmful one. Taking ownership of your sexual health means taking the initiative to protect it rather than making it contingent on another's preparation.
That's why, whether you're sexually active or not, we want to prep you with both the condom need-to-knows and a more comfortable way to access them (because um, we've been down that supermarket condom aisle and *CRINGE* 🥴). You can find two Betty's-approved condoms in The Awkward Shop!
Condoms | 3-Pack | Jems
$5.00
rise PLUS Condoms | 10 pk | maude
$12.00
When selecting prods to stock our Awkward Shop shelves, we pursued brands that align with our Betties' values and share in our goal to destigmatize women's+ health. We chose Jems and maude because they support sexual health through inclusive education to make sex safer for all.
Get body-smart by keeping one or a couple on hand. Condom-carrying Betties are empowered Betties advocating for their sexual wellness. <3